F-16 fighter participating in NATO maneuvers crashes in Spain; at least 10 people dead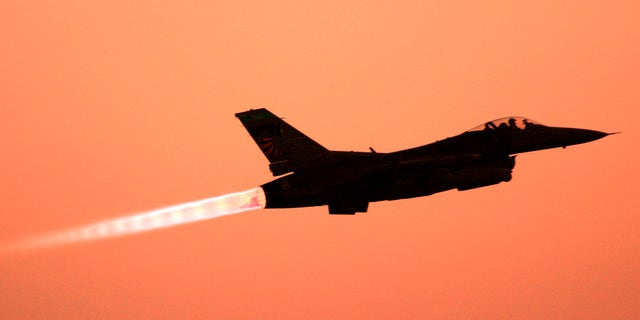 MADRID (AP) – A Greek F-16 fighter jet crashed into other planes on the ground during NATO maneuvers in southeastern Spain Monday, killing at least 10 people, Spain's Defense Ministry said.
Another 13 people were injured in the incident at the Los Llanos base, which sent flames and a plume of black smoke billowing into the air, a Defense Ministry official said. Most of the victims were believed to be foreigners, according to the official, who spoke on condition of anonymity because of ministry rules preventing him from being named.
Emergency crews were working to douse the blaze and determine how much damage there was to other planes involved in the NATO exercise, the ministry said in a statement.
A NATO spokeswoman declined to disclose details, referring questions to Spanish and Greek military officials.
Like us on Facebook
Follow us on Twitter & Instagram