Extradition under way for ex-CIA officer, despite appeals to Trump administration for help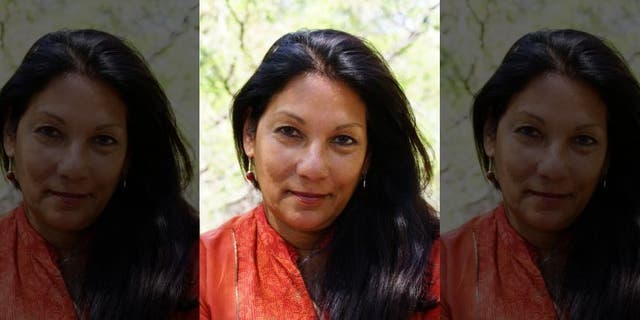 A former CIA agent says Portuguese police detained her Monday as they prepare to extradite her to an Italian prison for a counter-terrorism operation conducted 14 years ago as part of the agency's "extraordinary rendition" program.
CIA officer Sabrina De Sousa was skiing with her son in northern Italy on a chilly February day in 2003 when U.S. and Italian agents snatched a suspected terrorist off the streets of Milan.
Now, years later, De Sousa is sitting in a detention cell awaiting extradition from Portugal to Italy and a possible six years in jail for the abduction. She was convicted in absentia in 2009 by Italian courts for a decision made at the highest levels of U.S. government.
"Sabrina will be jailed until this is resolved," a source close to the case told Fox News late Monday. "She will be in a prison tonight outside of Lisbon. Tomorrow some paperwork will be finalized and she will then be moved to another prison where she will remain until she is extradited to Italy. Working through Interpol to finalize extradition might take a few days, up to five but no longer than that."
De Sousa told Fox News she was detained by the Portuguese judiciary police on Monday -- despite urgent appeals to the Trump administration to intervene. She said Portuguese officials were working with the Italian government to select the prison where she will be incarcerated.
"For over a decade I spoke out against an injustice," De Sousa said in an email Monday. "Those who speak out go to prison."
If extradited as planned, De Sousa, who no longer works for the agency, will be the first CIA officer and U.S. diplomat imprisoned over the controversial rendition program.
The former officer claims the Obama administration ignored all requests to intervene on her behalf, but had hoped the incoming Donald Trump administration might be able to help.
The Trump administration has not responded to repeated requests for comment.
"I'm a scapegoat," De Sousa told Fox News in an extensive phone interview last month.
De Sousa was working in Milan as an undercover CIA officer in 2003 when U.S. and Italian intelligence agents abducted radical Egyptian cleric Osama Mustapha Hassan Nasr, also known as Abu Omar, and transported him to his native Egypt for interrogation.
The authorized operation was part of the controversial program, implemented under President George W. Bush, and entailed taking terror suspects to countries where torture is allowed. Omar -- who turned out to be a "nobody," according to De Sousa -- was held at an American military base in Germany before being flown to Cairo, Egypt, where he says he was tortured.
He was soon released from prison for lack of prosecutable evidence against him. In 2009, De Sousa, along with 25 other Americans, was convicted in absentia on kidnapping and other charges related to the abduction. Several were since pardoned and not one has done time in prison. The Italians also convicted Omar in absentia of "criminal association for the purposes of international terrorism" and sentenced him to six years in prison.
Phone records obtained by Italian prosecutors corroborated De Sousa's claim that she was some 130 miles away in Madonna di Campiglio, Italy, chaperoning her son's school ski trip, on the day Omar was abducted. Still, Italy brought "broad charges" against her for a plot she says she had no direct part in.
"[The Italians] said, 'She was responsible for planning and without her OK, it never would have happened,'" De Sousa said. "And this came third-hand from someone who told an Italian intelligence officer.
"We are being convicted for decisions made for which we had no input at all," she said. "Nobody wants to look any higher, and this is the best way to deflect attention from anyone else."
The former spy, who was born in India and holds both American and Portuguese passports, left the CIA in 2009 and moved to Portugal in April 2015 to be near family.
In October 2015, she was detained at Lisbon's airport on a European arrest warrant while attempting to travel to India. She was later released but ordered to remain in Portugal.
"She has been imprisoned for things the Bush White House asked and approved her to do," the source close to the case said. "She's not going back home."