Explosive Trial of Alleged Drug Lord Starts in Venezuela, Journalists Not Invited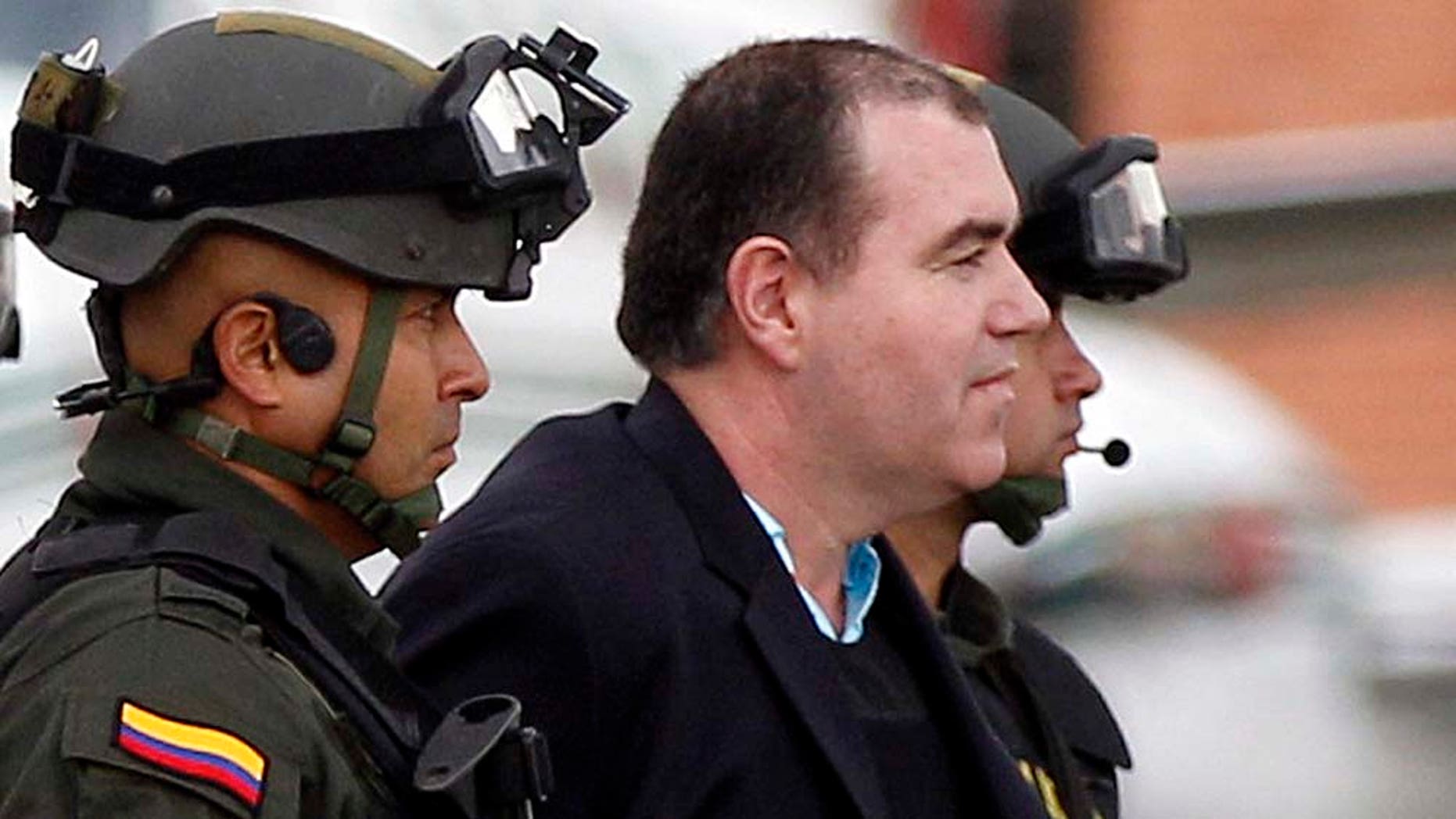 Walid Makled's trial for drug smuggling and murder is not the usual run-of-the-mill trial of an ultra-violent and wealthy drug lord. This trial has international political implications and the potential of deeply damaging the reputation of President Hugo Chávez's government, particularly the high command of Venezuela's Armed Forces.
Makled was captured in Colombia in 2010 and caused a stir when he told a television channel that he paid monthly million dollar payments to a group of more than 40 military officers in Venezuela. Chávez has dismissed Makled's allegations as false.
Both the United States and Venezuela lobbied hard to have Makled extradited to face trial in their own territory and court systems. Colombian President Juan Manuel Santos decided to turn him over to Venezuela last year, saying Caracas made its request first.
'Narco Tanks' Added to Drug Cartel Arsenal
On Monday, in a closed courtroom with journalists not permitted to be in attendance, the trial of alleged drug lord Walid Makled began Monday with the suspect facing charges of money laundering, drug smuggling and murder.
Rafael Ojeda, an attorney representing Makled, said his client was present along with eight other suspects when deliberations began.
Makled is accused in the killings of Venezuelan journalist Orel Sambrano and a veterinarian, Francisco Larrazabal. Authorities say Larrazabal witnessed a 2008 drug raid at the Makled family ranch in which nearly 880 pounds (400 kilograms) of cocaine was seized.
Makled denies any wrongdoing.
Catapult Used to Fling Drugs Across Border
Opponents of Chávez lamented that the trial was closed to the news media and opposition politicians.
"The trial has gotten off ... to a bad start," anti-Chávez lawmaker Miguel Angel Rodríguez said. "We regret they are putting up obstacles to enter."
Rodríguez said transparency in the trial would "dispel the perception that Venezuelans have regarding the ties that operations controlled by Walid Makled could have had."
Makled's bothers, Abdala, Alex and Basel, are facing drug smuggling and money laundering charges.
Follow us on twitter.com/foxnewslatino
Like us at facebook.com/foxnewslatino