Explosion rocks train in Taiwan, reportedly injuring 21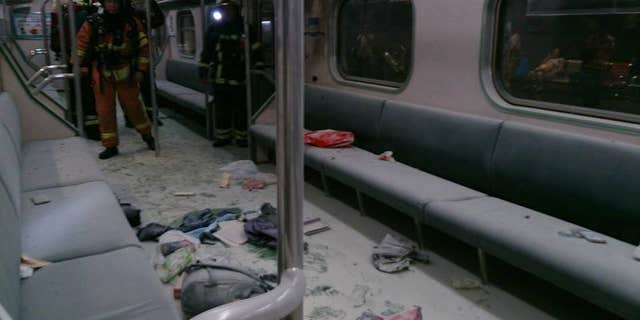 NEWYou can now listen to Fox News articles!
An explosion and fire on a train wounded at least 21 people Thursday in Taiwan's capital city of Taipei, local media reported, as police said a pre-made explosive that looked like a firecracker triggered the blast.
Police bomb squad chief Lee Tzu-wen told local television networks that investigators found a "broken metal tube stuffed with explosive material inside a black backpack." The explosive appeared to be 6-8 inches long, according to the director of Taiwan's National Police Agency, Chen Kuo-en.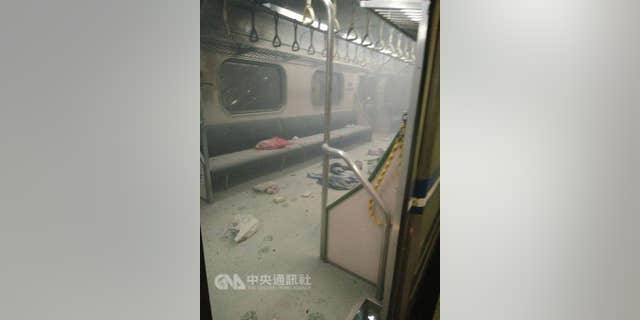 "It looks like someone did it on purpose," Lin told journalists. "We will make our best efforts to investigate this case. Please rest assured that we will provide effective and efficient security for all passengers."
The explosion unfolded near Songshan Station. Multiple passengers suffered burns, The China Post reported.
Photos from the scene showed dust and debris strewn across a train car as emergency workers investigated.
Two windows were shattered in the blast.
Another train transported the damaged train's passengers back to the station and 11 ambulances were dispatched to bring victims to hospitals, the newspaper added.