Expanded Panama Canal could bring more jobs to U.S.'s struggling Midwest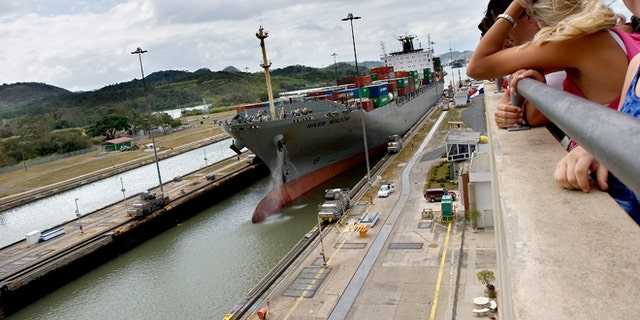 The $5.25 billion expansion project for the Panama Canal is expected to be finished later this year, promising quicker transit times, more space for ships that haven't fit in the canal's locks previously and, most importantly to many Midwesterners, more jobs in the U.S.
While ports on the West Coast are expected to suffer from increased shipping traffic going through the canal, ports along the river ways and lakes from Chicago to Cincinnati could see a boost in trade.
Ships with a capacity of up to 4,000 containers can currently move through the Panama Canal, but starting in 2016, when the new locks become operative, the waterway will be able to accommodate ships with a capacity of up to 14,000 containers.
Liquefied natural gas, coal and grains are expected to be the leading export products from Ohio transiting through the expanded Panama Canal, with steel products for the automotive industry and a variety of other manufactured goods being the top imports, trade experts with the Panama Canal Authority told Gannett Ohio.
"It really improves our position in terms of distribution out and shipping our products internationally," added Chris Manegold, CEO of the Economic Development Alliance of Southern Ohio.
About 70 percent of the nearly 14,000 vessels that pass through the canal every year are headed to the U.S. The canal handles around 5 percent of the world's total trade – compared to the about 7.5 percent that moves through Suez – and bills itself as the quickest and most efficient way to ship goods around the globe.
While the ramped up shipping coming through the Mississippi may not immediately create a jobs boom in the rust belt, analysts say that the promise is there for "substantial industrial expansion."
"We benefit in a lot of ways," said John Molinaro, president of the Appalachian Partnership for Economic Growth. "It's going to be a good thing for us moving goods overseas from Ohio."
One of the areas that could see development – and a surge in jobs – is riverfront development in Ohio. There will be a need for more warehouses and distribution centers as items from electronics to toys to clothing make their way to the U.S. from Asia.
"We're in the right place at the right time, and I think it will bode well for this part of Ohio. The network is there," Manegold said.