Exhausted members of migrant caravan march on as they face tropical, and political, heat
HUIXTLA, Mexico – They have been walking for 15 days, some only in flip-flops or crocs. The walks have been long and excruciatingly hot.
"I feel very, bad. All my body is hurting," said Juan Ramon Hernandez, who is part of a growing caravan in Mexico slowly making its way to the U.S. border. "I can't stand it."
Hernandez said he caught the flu but has kept walking.
"We are learning to go forward," he said. "We are not going to give up because of sickness."
As the world's eyes remain on the migrant caravan, which has become the new rallying cry in the country's explosive immigration debate, the members of the caravan are starting to feel the effects of the grueling journey – but they vow to march on.
"I have asked for a cream but they don't have any," said Wendy Arrelano, another member of the caravan who sprained her ankle a few days ago. "So they just wrapped my foot."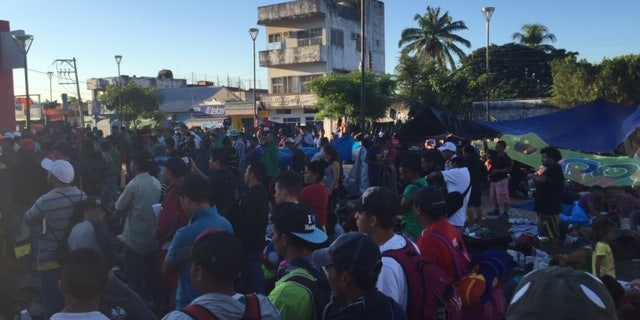 No one knows when and if they will reach the U.S., or even what will happen once they do. Many hope to apply for asylum in the U.S., but critics have pointed to the growing numbers as the reason why the country needs to close its borders and stop allowing illegal migrants from barging into the U.S.
The caravan traveled 25 miles on Monday. They plan to walk 43 miles on Wednesday. Many of those walking were suffering from exhaustion, dehydration, heat stroke. Some sought medical attention from local clinics. But the numbers have not waned.
"When I cough, my chest and throat hurt," said caravan member Rosendo Luna Reyes.
The caravan, which crossed into Mexico over the weekend, still numbers roughly 7,000. It rested Tuesday 45 miles north of the Guatemalan border.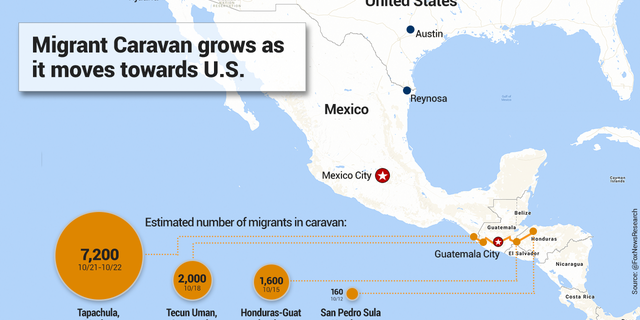 They vow to reach the U.S., but that's still thousands of miles away. Those who are walking say the fear getting attacked if they hop on a cargo train or getting deported if they take a bus.
"They are going to walk as long as they can," said caravan member Brian Colindres, "or as far as they can."
Born in Honduras but raised in Texas, Colindres was deported from a construction site in Austin last week and is now trying to return. He said the majority of those who are walking have no idea what to expect at the U.S. border.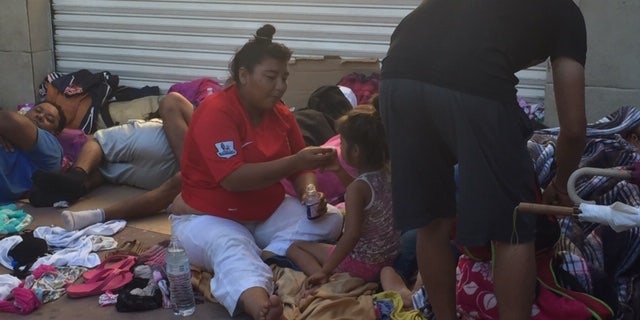 "They think it's going to be easy," he said. "That things are going to be where we're gonna get to the border and we're gonna get a job or whatever. They have no idea what they're going to go through."
A majority of those walking say they are looking for a better life north of the border. They are exhausted and unaware of what will happen – but they remain optimistic.