EXCLUSIVE: U.N. investigation of computer shipment to North Korea looks to be much less than thorough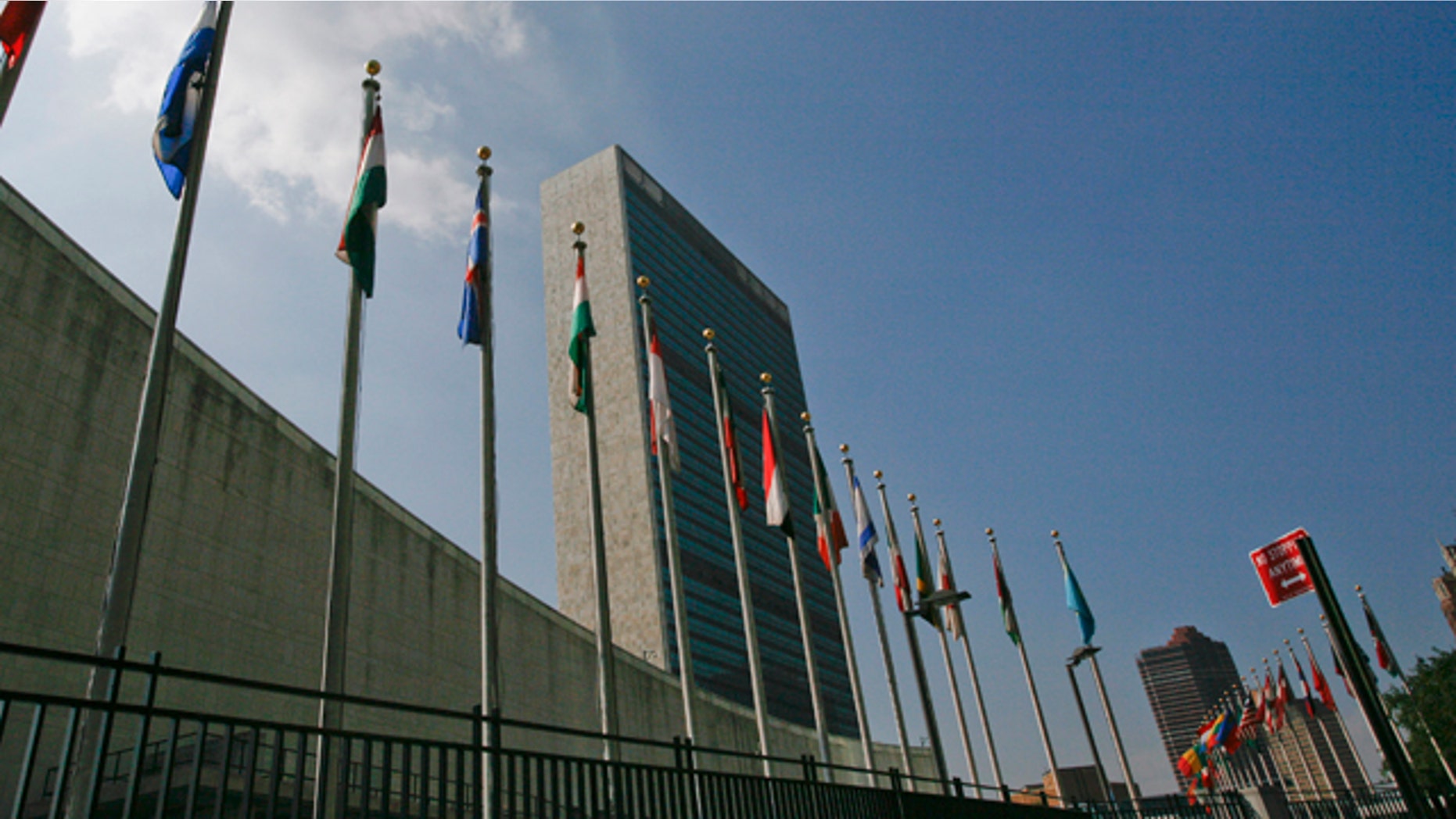 The United Nations agency that shipped American-made computers and sophisticated servers to North Korea is now attempting to avoid a thorough investigation that includes why the goods were shipped without either notifying United Nations sanctions committees that are trying to block the country's nuclear weapons program, or the U.S. government.
The  probe, announced on Aug. 9 by the Geneva-based World Intellectual Property Organization, or WIPO, was advertised at the time as a "full independent external inquiry" to determine whether WIPO acted in violation of U.N. sanctions against North Korea, which continues to ignore worldwide demands that it curtail its quest for a deliverable nuclear bomb. The shipment by WIPO of Hewlett Packard computers and servers to North Korea was first reported by Fox News.
The U.S. government, in particular, says it wants to know how it happened that neither U.N. sanctions committees nor other member-states of WIPO – including the U.S. -- were informed in advance of the shipment of U.S.-manufactured equipment, which was sent from China to Pyongyang by the United Nations Development Program.
[pullquote]
Instead, according to a WIPO internal document known as the terms of reference for the investigation, which outlines what exactly will be examined, WIPO says it will merely "establish the nature and extent of the technical assistance" to North Korea, the "conformity" of the assistance with a program and budget approved by WIPO member states, and "the compliance of these activities with the U.N. sanctions regime applicable to various States."
It also will make "recommendations" for improving its procedures in the future. But it will not attempt to answer the central question of who decided to send sophisticated technology, unannounced, to North Korea in the first place.
The inquiry is supposed to report by Sept. 10 and, according to a press release published by WIPO Wednesday—in the wake of Fox News questions—"will be made available in full" to WIPO's 185 member states.
CLICK HERE FOR THE TERMS OF REFERENCE
In short, the terms of reference of the probe—now referred to neutrally as merely a "review"—conform largely to the defense of WIPO's actions already put forward by its controversial director general, Francis Gurry, that there was nothing inherently wrong with the transfer, and that it was merely business as usual for the obscure U.N. agency, which largely deals with issues of patent protection and intellectual property rights around the globe.
In an Aug. 3 statement to Fox News about the then-undisclosed terms of reference, WIPO declared that they were "completed in close consultation with the U.S. Department of State." But if so, they still do not cover all the concerns raised by the State Department itself, in a closed-door session with the House Foreign Affairs committee on Aug. 13.
At that session, Deputy Assistant Secretary of State for International Organizational Affairs Esther Brimmer declared "we were troubled" to learn of the unannounced transfer of an array of Hewlett Packard computers and servers to the North Korean regime, which apparently took place late last year.
Brimmer also outlined three "areas of concern at WIPO that need to be addressed:  what happened, how to correct it, and how to prevent it in the future."
Specifically missing from the terms of reference is any reference to concern No. 1: what happened. On that issue, Brimmer declared on Aug. 13: "We have received some answers, but still have many questions."
CLICK HERE FOR BRIMMER'S TESTIMONY
Yet another question may arise from WIPO's choice of its chief investigator on the "review"—who is also not called an investigator in the terms of reference, but merely an "external contractor."
The contractor-in-chief is Stig Edqvist, a detective superintendent with the Swedish National Bureau of Investigation, the rough equivalent of the FBI. For 25 years of his 30-year career, Edqvist was the head of the investigation into the 1986 assassination of Swedish Prime Minister Olaf Palme, which is still unsolved.
This year, Edqvist left that probe to be involved in a European Union rule-of-law mission to Kosovo.
Any expertise Edqvist may have on technology transfers, U.N. sanctions, and WIPO procedures is not mentioned in WIPO's press release announcing the appointment.
A second investigator on the "review," however, has considerable relevant expertise. He is John Barker, a partner in the Washington law firm of Arnold and Porter, and an expert on export controls and trade sanctions from a U.S. national security perspective.
Barker is also a Clinton-era Deputy Assistant Secretary of State for nonproliferation controls and previously, for export controls, who helped to formulate the 2001 update of the U.S.' own export control legislation. Barker confirmed to Fox News that he had been hired on Aug. 8 to take part in the "review."
WIPO's terms of reference for Edqvist's and Barker's efforts, however, raise additional question marks.
For one thing, the document explicitly says the "external contractor" -- Edqvist--is being hired by, and will report to, none other than Gurry himself, who also OKs any additional hiring, meaning Barker. The fact that Gurry himself will receive the report is also curious, insofar as the "review" involves actions that fall directly under his auspices—and which were questioned immediately by WIPO member states, led by the U.S., as soon as they became aware of them.
"It is highly unusual, to say the least, to have an outside consultant report directly to the director general, particularly when his conduct is an issue," notes John Bolton, former U.S. Ambassador to the U.N., and, previously, U.S. Undersecretary of State for arms control and international security. (Bolton is also a Fox News contributor.)
Just how unusual is underlined by WIPO's own manual of investigative procedure, which explicitly says that any reports on inquiries involving the director general are not supposed to go to him (or her).
Instead, the manual states –in paragraph 147—that any final report should go from the WIPO head of investigations to the chairman of WIPO's legislative assemblies, and be copied to the organization's external auditors, who are independent of the director general.
WIPO's arms-length procedure for cases involving the actions of the heads of U.N. agencies  – which is not being used in the North Korea case -- was cited as a "best practice" in a report last year by a U.N. watchdog known as the Joint Inspection Unit, which urged that all U.N. organizations "should adopt, as appropriate, a similar policy."
CLICK HERE FOR THE FOX NEWS STORY ON THE JIU REPORT
WIPO's rejoinder is that "this is an independent inquiry established by the director general, and not an investigation concerning the director general."
George Russell is executive editor of Fox News and can be found on Twitter @GeorgeRussell