Ex-UK foreign secretary faces legal action in rendition case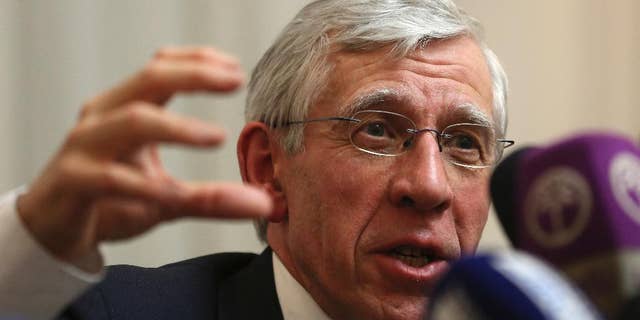 NEWYou can now listen to Fox News articles!
LONDON – Former U.K. Foreign Secretary Jack Straw is facing legal action in a suit brought by a former Libyan dissident who alleges he and his wife were abducted and sent to Tripoli a decade ago to be interrogated by the regime of late dictator Moammar Gadhafi.
Britain's Supreme Court ruled the suit against Straw and senior MI6 officer Mark Allen must be allowed to proceed in English courts, rejecting a government request for it to be blocked.
Straw is one of the defendants in an action brought by Abdel Hakim Belhaj and his wife Fatima Boudchar. Straw denies any complicity "in the unlawful rendition or detention of anyone by other states."
Straw said Tuesday that "at no stage so far have the merits" of the case "been tested before any court."