Ex-husband of Canadian diplomat says their son killed in US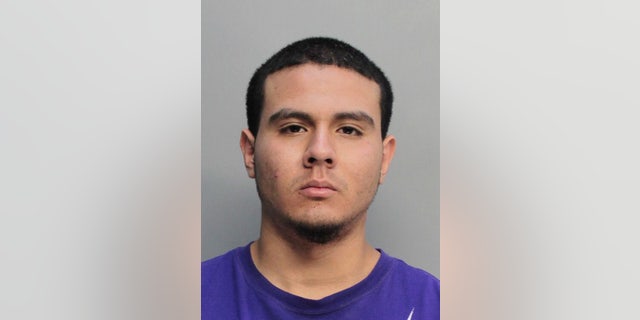 TORONTO – The ex-husband of a Canadian diplomat said Wednesday that one of their sons has been killed and another has been arrested in a Miami drug deal gone bad.
Germano Wabafiyebazu said their 17-year-old son, Jean, was killed when he went into a house to buy marijuana, and that police arrested their 15-year-old son, Marc.
The boys' mother is Roxanne Dube, Canada's consul general in Miami.
Wabafiyebazu said his sons borrowed their mother's car, which had diplomatic license plates, to drive to the house but told their mother they were just going for a drive. He said he was told that Marc rushed into the house after hearing a gunshot.
The Miami Police Department would not comment Wednesday morning.
The Miami Herald reported that a suspected drug dealer was also killed and another man wounded in a shootout apparently resulting from a dispute over a drug deal. It said Marc Wabafiyebazu and 19-year-old Anthony Rodriguez, who was wounded in the arm, were both arrested on felony murder charges.
The father spoke to The Associated Press from Ottawa on Wednesday. He said his ex-wife told him the details of the incident, which happened Monday.
Wabafiyebazu said he and Dube were divorced a few years ago and that their son Jean struggled with substance abuse.
Dube just started her job as consul general in Miami in February. She was previously Canada's ambassador to Zimbabwe from 2005 to 2008 and also served as a staff member for a Canadian Liberal cabinet minister for more than a decade.
John Babcock, a spokesman for Canada's Foreign Affairs Department, said they are aware of reports of a serious incident involving a Canadian family in Miami and that an investigation is underway.