Ex-British double agent says Russian spies must save world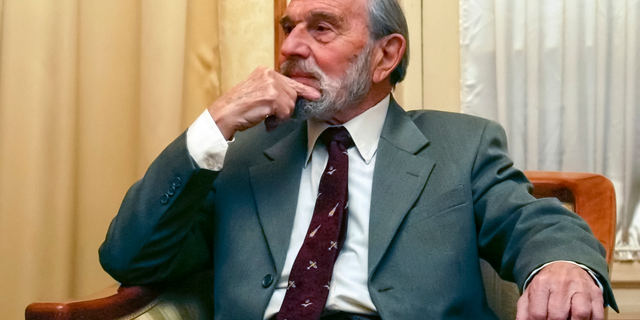 MOSCOW – A former British intelligence officer who worked as a double agent for the Soviet Union says Russian spies now have "the difficult and critical mission" of saving the world.
George Blake has lived in Russia since his escape from a British prison in 1966. He turns 95 on Saturday.
Blake said in a statement that the Russian Foreign Intelligence Service must "save the world in a situation when the danger of nuclear war and the resulting self-destruction of humankind again have been put on the agenda by irresponsible politicians."
His statement was released Friday by the intelligence service, or SVR, and carried by Russian news agencies.
Blake also said that terrorism has "left bloody traces in many corners of the world."
He says: "It's a true battle between good and evil."