Evangelical, ruling party candidate lead in Costa Rica vote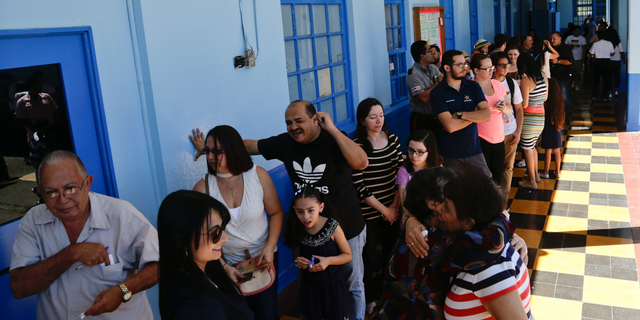 NEWYou can now listen to Fox News articles!
SAN JOSE, Costa Rica – Two candidates with the same last name and opposing stances on gay marriage, an issue that came to dominate Costa Rica's presidential campaign, led election returns and appear headed to a runoff to decide who will be the Central American nation's next leader.
With nearly 81 percent of the ballots counted late Sunday, Fabricio Alvarado, an evangelical whose political stock soared after he came out strongly against same-sex marriage, had 24.8 percent of the vote. Carlos Alvarado — no relation — had 21.6 percent and was the only candidate among 13 to support gay marriage.
Costa Rican election rules say that if no one in the 13-candidate field finishes above 40 percent, the top two advance to a runoff that would take place April 1.