EU's Ashton says 'ready' to return to Egypt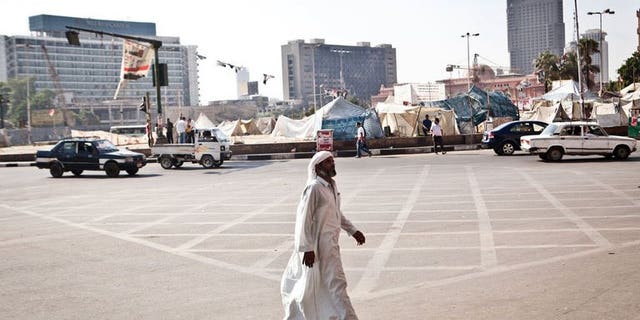 BRUSSELS (AFP) – European Union foreign policy chief Catherine Ashton said Tuesday that she had offered to return to Cairo to help facilitate a way out of the country's crisis.
"I have offered to go back. I told the Egyptian prime minister at the weekend that I would be more than willing to go back to Egypt if they wish me to come back," Ashton told reporters on the eve of an extraordinary meeting of EU foreign ministers to discuss a response to events in Egypt.
Ashton travelled twice to the country last month following the July 3 ouster of Islamist president Mohamed Morsi after massive protests against his administration.
On July 30 she was the first senior foreign official to meet Morsi who is in detention in a secret location.
During her last visit she and the EU's special envoy for the southern Mediterranean, Bernadino Leon, sought to facilitate a political deal including the Muslim Brotherhood.
But foreign mediation efforts by the EU, the United States and the Gulf nations broke down. The situation in the last days has degenerated further, with almost 900 people reported dead in six days.
Ashton said the 28-nation bloc had "worked on ideas to try and have confidence-building measures with the different groups in Egypt, across the political spectrum, and to try and help support a political solution.
"We remain ready to offer our support to achieve that, not interference, support," she said