Eurozone deficit down at lowest level since early 2008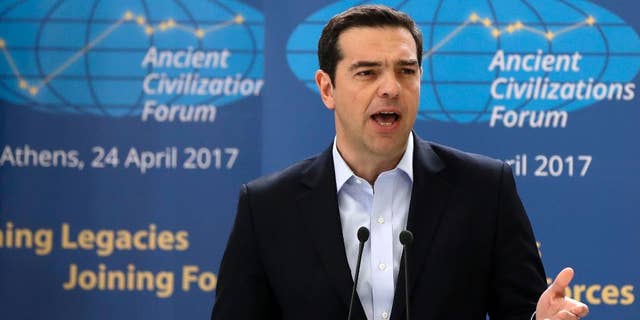 NEWYou can now listen to Fox News articles!
BRUSSELS – Following years of often strict budget austerity, the level of government borrowing in the 19-country eurozone has fallen to its lowest level since early 2008.
Official figures Tuesday show the deficit in the eurozone was at 1.4 percent of annual gross domestic product in the fourth quarter of 2016, from 1.6 percent in the previous three-month period.
That's the lowest rate since the first quarter of 2008, when it was also 1.4 percent. Later that year, the collapse of U.S. investment bank Lehman Brothers triggered the most acute phase of the global financial crisis.
In the eurozone, the crisis exposed the underlying financial problems of certain countries, such as Greece, which led the eurozone deficit figure to rise as high as 7 percent in the third quarter of 2010.