Eurostar train turned back amid disruptions around France's Calais, reported migrant action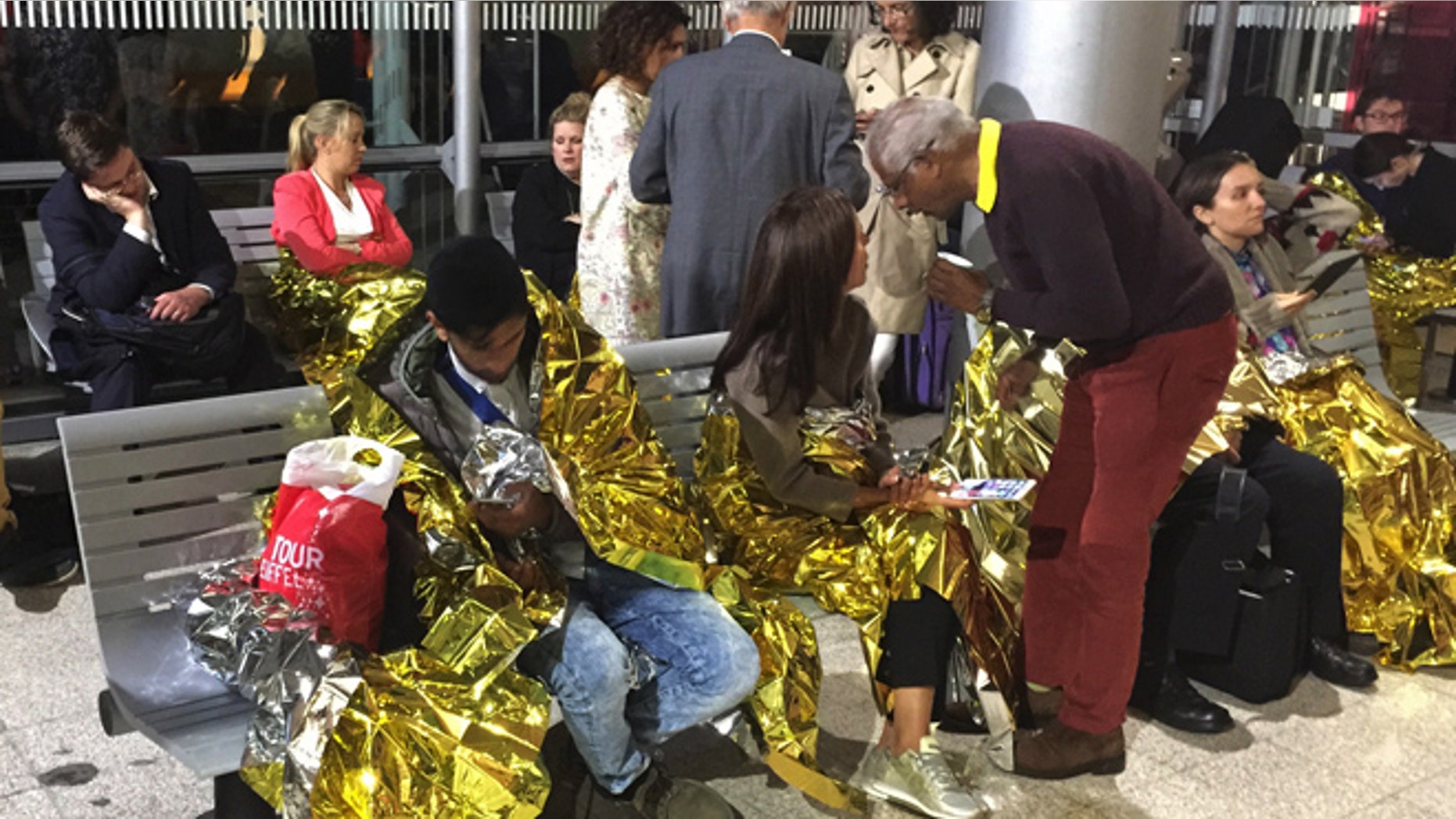 PARIS – Hundreds of Eurostar train passengers trying to travel under the English Channel were stranded in France after migrants climbed on tracks overnight in the port city of Calais, officials said.
The problems are the latest in a summer wracked by travel disruptions and diplomatic tensions around Calais, where thousands of migrants are camped in hopes of sneaking through the tunnel or on ferries to Britain.
Eurostar told passengers that one France-Britain train had to stop at Calais and return to Paris because of a power failure, after reports of migrants trespassing on the tracks. Eurostar also reported technical difficulties on a London-Paris train, and said at least two other trains suffered disruptions overnight.
Trains were resuming normal traffic Wednesday morning.
A regional official said migrants were spotted on tracks around the Calais-Frethun train station, prompting security concerns. The official was not authorized to be publicly named.
Eurostar operates passenger trains between London and Paris and London and Brussels, which pass through Calais.
Eurotunnel, which operates the Channel Tunnel and freight trains that carry trucks and other vehicles under the channel, said the tunnel itself wasn't blocked. Spokeswoman Anne-Laure Descleves said the track trespassing occurred outside the rail network that its trains use and therefore they weren't affected.
She said Eurotunnel is in contact with French national rail authority SNCF to try to find a long-term security solution around all tracks in and around Calais.