Europeans voting to choose new parliament, help determine European Union's new leaders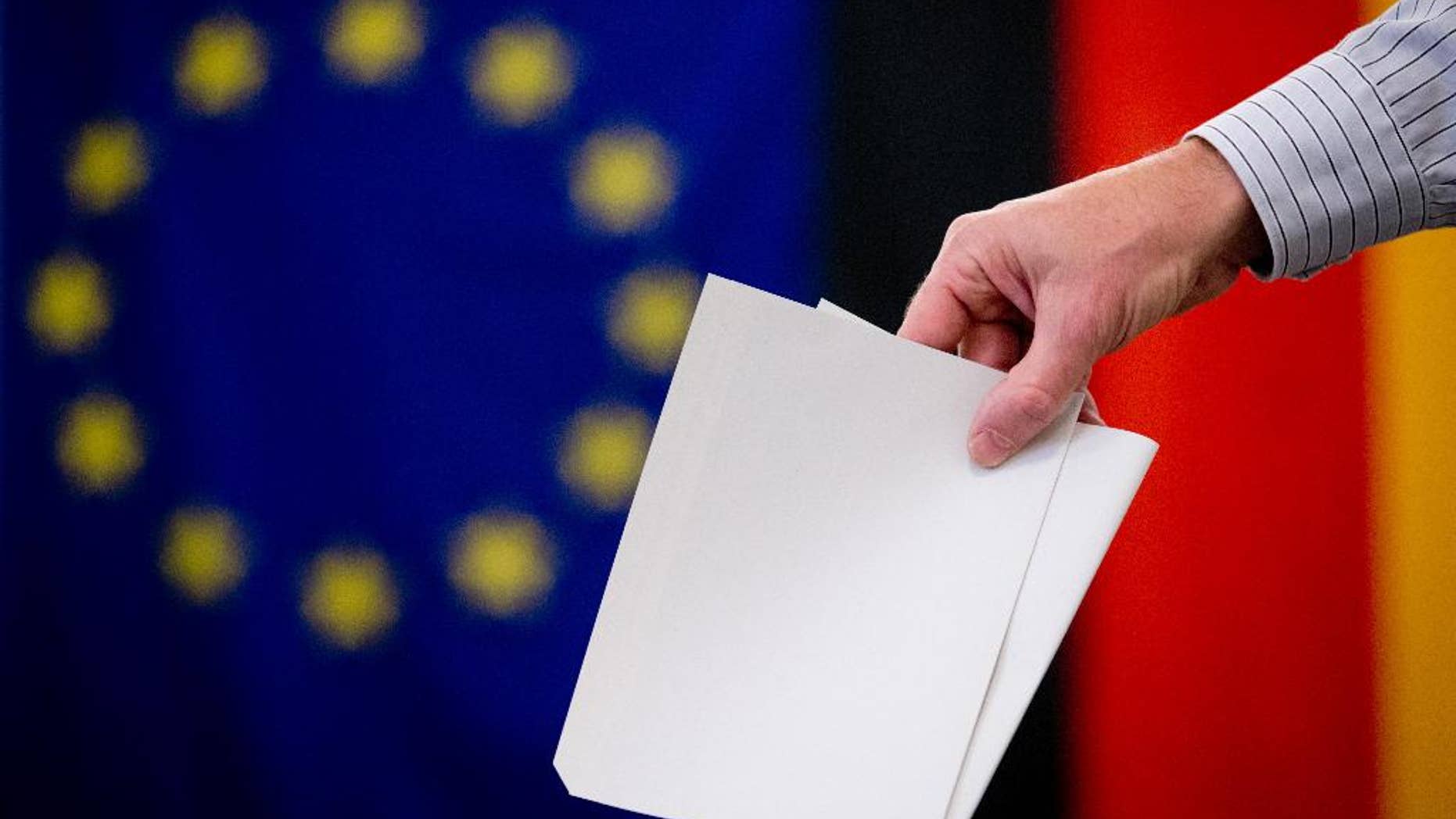 BRUSSELS – From Portugal to Finland, voters of 21 nations are casting ballots to decide the makeup of the next European Parliament and help determine the European Union's future leaders and direction.
Polls predict candidates that want to slash the EU's powers or even abolish it could scoop up a third of the seats — an unprecedented showing of popular disillusionment with the EU. When official returns are known Sunday night, they could portend changes in EU policy in areas ranging from immigration to a new trade agreement being negotiated with the U.S.
Europeans in seven other nations have already voted. Unofficial exit polls reported a surge in support for Britain's anti-EU UKIP party. In the Netherlands, however, the right-wing Euroskeptic Party for Freedom dropped from second to fourth place, polls found.