European Parliament urges Tirana to pass judicial reform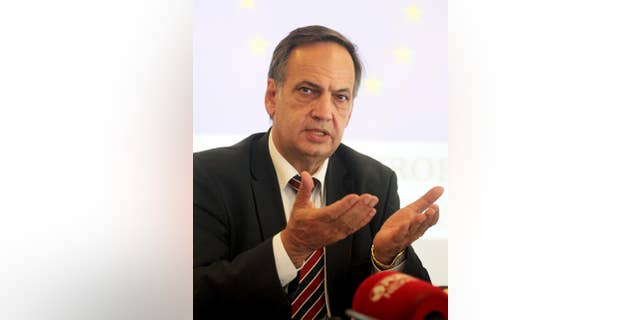 NEWYou can now listen to Fox News articles!
TIRANA, Albania – The European Parliament is warning Albanian politicians that failure to pass a judicial reform package will end the possibility of launching membership negotiations with the European Union soon.
Knut Fleckenstein urged Albanian political leaders to vote later this week for the package, a key element in convincing Brussels to launch full membership talks with the tiny Balkan nation.
Fleckenstein on Monday met with top political leaders who have planned other talks this afternoon on the draft reforms prepared by local, EU and U.S. experts.
The main opposition Democratic Party is against giving international experts a direct role in the vetting process of the judges and prosecutors.
The ruling Socialists need support from some opposition members in the 140-seat Parliament to endorse the reforms.