Europe terror attacks spotlight security failings amid refugee crisis
The European policy Germans call "Willkommenskultur" -- the enthusiastic embrace of refugees from Syria and other Muslim-majority countries -- has morphed into a summer of terror.
Loose screening of refugees, lax counter-terrorism policies and lenient treatment of those with terrorist links or sympathies has led to a spate of attacks by terrorists already flagged by authorities. Tuesday's attack in France, where a jihadist already under house arrest slit a priest's throat, came just two days after a suicide bombing in Germany by a terrorist who a medical expert had predicted would "commit suicide in a spectacular fashion." Critics say such cases are piling up.
"It has happened in France and the UK -- people who were on the radar and eventually were caught up in plots," said Davis Lewin, deputy director at the Henry Jackson Society, a UK based counter-terrorism think tank. "It will inevitably happen again."
Sunday's suicide bombing in the southern city of Ansbach was the first attributed to ISIS to take place in Germany. Mohammed Daleel injured 15 people when he detonated a bomb outside a concert, killing himself. The attack has Germans asking why a Syrian refugee known as highly dangerous to the authorities as early as 2015 was still in the country.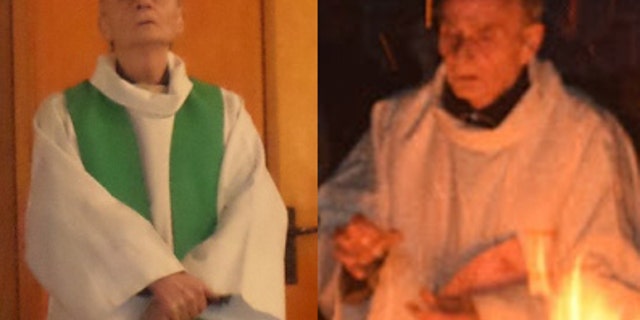 Daleel "can be trusted that he will commit suicide in a spectacular fashion," a medical report stated. His digital trail showed "constant contact with a soldier of the Islamic State," according to German investigators. It is unclear why the authorities did not arrest him, but they did move to deport him earlier this year. The effort was blocked by German Left Party MP Harald Weinberg, who demanded that Daleel get medical care for a knee injury.
"After everything I knew at that time, I would decide the same today," Weinberg told the newspaper BILD.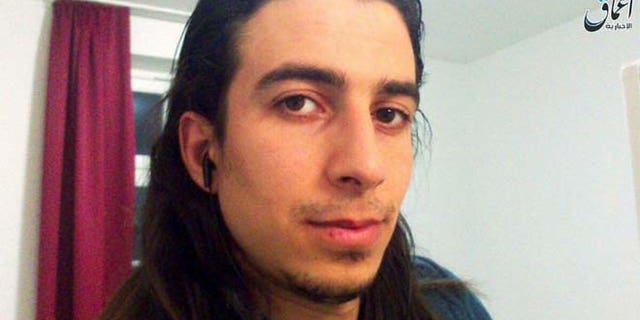 One of the self-described "soldiers of ISIS" in Tuesday's attack in the Normandy region of France, Adel Kermiche, had been arrested in 2015 after twice trying to enter Syria through Turkey to join ISIS. Upon his return to France, he was placed under police supervision and wore an electronic tag to monitor his movements. The device was turned off for four hours each day, and it was in that window that he and Abdel Malik killed an 85-year-old priest during Mass.
"What was France thinking about when they turned off his electronic bracelet for a couple of hours a day?" Lewin said. But, he added, "the threat is severe and the intelligence services do not have the resources to follow up everyone. And they have to make decisions who to follow."
Europe must invest heavily in security services, implement much stricter controls on immigration and clamp down on radical ideology, he said.
"It is much too easy to propagate radical Islamic views," Lewin said. "Politicians need to clamp down on the ideology."
France has been the target of the most devastating ISIS attacks, including the Nov. 13, 2015, coordinated attacks in Paris and the July 14 attack in Nice. More than 200 people died in the two attacks. Germany is reeling from a fresh wave of terrorism this month, including the Ansbach attack and another July 18, in which Mohammed Riyad took an ax to passengers on a Bavarian train, yelling "Alahu Akbar" as he injured five. Riyad claimed to be from Afghanistan, but authorities now believe he may be from Pakistan, and lied to have a better chance at asylum.
There are currently 59 ongoing investigations of refugees because of the "suspicion that they are involved in terrorist structures," according to Germany's interior ministry.
Other attacks have not been characterized by law enforcement authorities as terrorism, but much of the public is skeptical. On July 22, a gunman described as "Iranian-German" killed 10 people and wounded 35 in Munich, in what authorities quickly branded a "classic mass shooting." And this week, a 21-year-old Syrian asylum-seeker from Syria murdered a Polish woman and her unborn baby in a shocking attack with a machete. Mohammad Alhelo was already on the police radar because of charges involving bodily harm. Authorities are calling it a "crime of passion."
Some of the skepticism may be traced to law enforcement's attempts to downplay mass sex assaults in Cologne on New Year's Day, incidents that, while not related to terrorism, are part and parcel of the refugee wave.
"I don't believe that the security threat in Germany has reached a new level, but that it has been on a continued high threat level since at least a decade," Saba Farzan, the Berlin-based executive director at the Foreign Policy Circle, told FoxNews.com. "But what has changed is how Islamists operate: Soft targets are in their focus and this tactic makes us more vulnerable."
Farzan, a German-Iranian who has analyzed Tehran-sponsored terrorism, said solving the problem will require "a grand strategy to combat a profound threat and it runs through much broader surveillance of Islamists, more strategic coordination between European intelligence services and a moral as well as political commitment that the Islamic religion must enter the 21st century."