Europe holds another summit on its record youth unemployment rate, but numbers keep climbing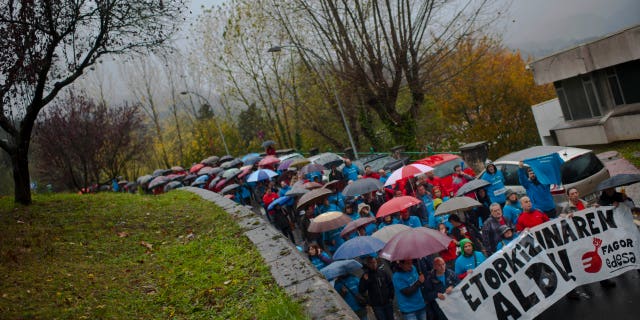 NEWYou can now listen to Fox News articles!
PARIS – European leaders who are meeting Tuesday in Paris to talk about youth unemployment are tackling the subject for at least the fourth time in six months, but the jobless rate has only continued its slow rise.
Budgets are tight, and the summit of 24 European leaders was expected to offer little to fix Europe's youth unemployment rate, which stands at 23.5 percent, up from 23.1 percent a year ago. In the U.S., the rate is about 16 percent.
The EU figure masks huge disparities: The German youth unemployment rate was a low 7.7 percent, while Greece's was a stunning 57.3 percent. It's over 30 percent in seven EU countries, fueling concern that a generation of people will be locked out of the job market, hurting long-term growth prospects.