EU urges dialogue between Ukraine government, opposition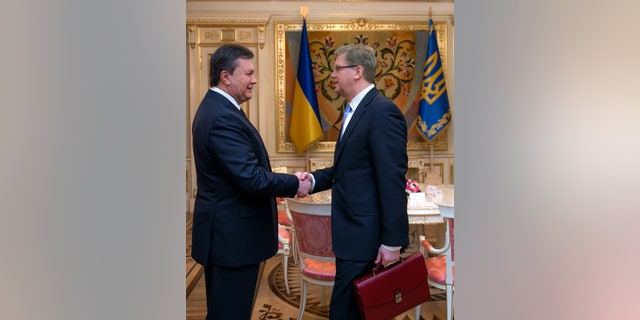 KIEV, Ukraine – A top European Union official is urging Ukrainian leaders and opposition to form a coalition government as a way out a nearly three month-long political crisis, and is warning authorities against harassing protesters.
EU Enlargement Commissioner Stefan Fuele told reporters Thursday that he has called on the two sides to agree on a constitutional reform that would trim presidential powers and bolster the authority of parliament.
Fuele added that it is hard to win the trust of the demonstrators amid the continuing "arrest, the intimidation, the harassment of protesters and activists."
The protests erupted in November after President Viktor Yanukovych spiked a treaty with the EU in favor of a loan from Moscow, and were fueled by police abuse. Yanukovych still enjoys strong support in eastern Ukraine.