EU says up to Turkey to clarify stance on membership talks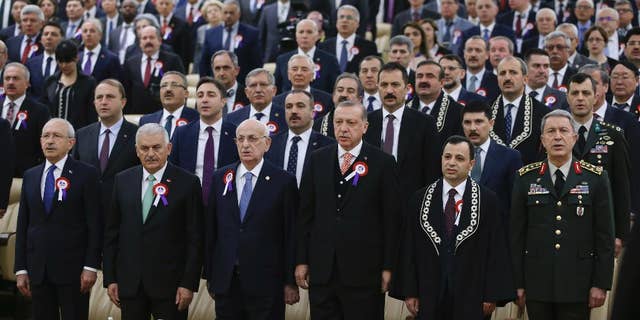 NEWYou can now listen to Fox News articles!
BRUSSELS – The European Union says the referendum in Turkey two weeks ago has raised "serious concerns" within the bloc on the democratic standards in Ankara and said it was up to President Recep Tayyip Erdogan to clarify his position whether Turkey still wants to become an EU member.
EU Commission Vice President Valdis Dombrovskis said Wednesday that despite the rift between the two, cooperation on issues like refugees and migrants remained necessary.
Dombrovskis said that "we have serious concerns but at the same time there are a number of areas where we must work together. It is up for Turkey to clarify its intentions toward EU and as regards the accession process."
Membership talks have been at a near standstill for years amid increasing questions whether Erdogan wanted to stop it.