EU official urges Serbia to work on bloc's membership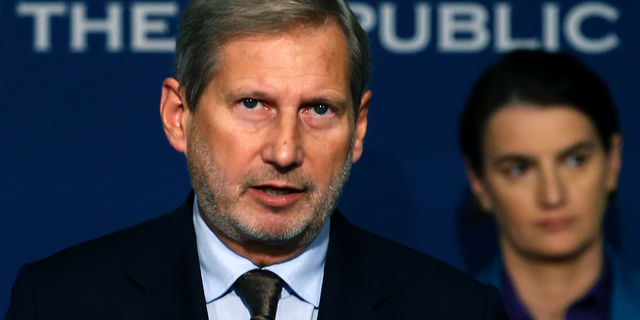 BELGRADE, Serbia – The European Union's enlargement commissioner has urged Serbia and its neighbors to keep on course toward membership in the 28-nation bloc, amid Russia's attempts to maintain influence in the region.
Johannes Hahn said Friday "for too long, Serbia and the so-called Western Balkans have been seen as the backyard of Europe. Today, people see that this region is already an enclave in the EU, with the legitimate right to join."
He says the fall of the Berlin wall was the beginning of the reunification of Europe.
Hahn says the "process which began in 1989, will only be complete with the accession of all the six countries of Western Balkans to the EU."
Serbia is deeply split between those seeking EU membership and those wanting a close alliance with traditional ally Russia.