EU, Japan, other nations criticize unilateral Turkish plan to fish more Bluefin tuna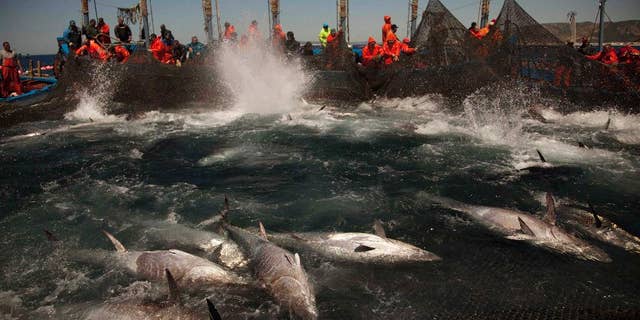 BRUSSELS – The European Union, Japan and others have criticized Turkey's unilateral decision to exceed catch limits on Bluefin tuna set in an international agreement.
Documents seen by The Associated Press and EU comments on Friday show that during an intense meeting of the International Commission for the Conservation of Atlantic Tunas, delegates were angry at Turkey for announcing it would catch up to 73 percent more Bluefin than under an internationally agreed plan.
Several nations during an ICCAT meeting early this week hinted they could take import measures against Turkey if it proceeded with its plan, the report of the meeting in Madrid showed.
Last year already, the multi-nation ICCAT raised the quotas to the dismay of conservationists.