EU, Greece investigating sex abuse allegations by members of Soros-linked NGO
NEWYou can now listen to Fox News articles!
Greek and European Union authorities are investigating two members of a U.S. charity linked to left-wing billionaire George Soros after allegations that the pair sexually abused refugees at an asylum center. Also under investigation is possible financial corruption by the two members.
In addition, Mercy Corps, a "foundation and corporate partner" with Soros' Open Society Foundations, has put the two persons under investigation on temporary paid leave and is conducting its own probe into the matter.
"A comprehensive investigation of this allegation is underway, led by an expert in victims' rights and, more specifically, with deep expertise in investigation into allegations of sexual harassment and exploitation," reads a recently published statement from the NGO's officials. "We continue to promptly brief Greek authorities, including the Supreme Court Prosecutor, as the investigation proceeds and appreciate their assistance with this issue."
Meanwhile the European Union, which also is investigating the allegations, said last month it suspended a final payment to the group on a single grant in Greece. The EU said that besides the sexual abuse allegations, its anti-fraud office is investigating possible financial corruption by the two Mercy Corps members.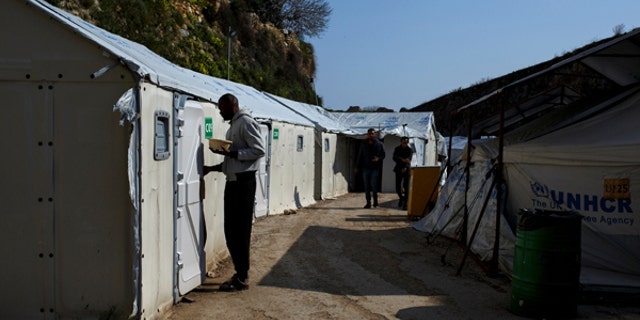 The allegations were first made public last month by the office of the EU's commissioner for humanitarian aid and crisis management, Christos Stylianides.
"Although these remain allegations under investigation, the Commission is taking them very seriously," reads an EU statement. "We take a zero-tolerance approach to any abuse of the rights and personal integrity of all refugees and migrants as well as to any misuse of funds."
The investigation is just the latest controversy around Europe's on-going migrant crisis.
In February, a number of privately run migrant rescue vessels ferrying refugees and migrants between Libya and Sicily caught the attention of authorities in Italy who suspected that some of the fleet's funding may have come from smugglers. An investigation concluded that there was not enough proof of any wrongdoing.
"The ample amount of money that some of the newer NGOs have is an element of suspicion and it is something we are looking into ... No evidence has yet been found" of illicit funding, Carmelo Zuccaro, chief prosecutor of Catania, a city on the eastern coast of Sicily said, according to a Reuters article. "The profiles of some NGO crew members are not exactly philanthropic."