EU envoy to Turkey resigns after less than a year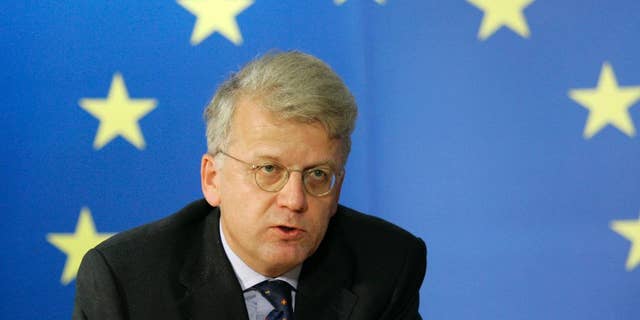 NEWYou can now listen to Fox News articles!
ISTANBUL – The European Union's envoy to Turkey has resigned less than a year into the job, according to his office.
The EU delegation in Ankara confirmed that Hansjoerg Haber was leaving his post, without giving any reason.
Turkey was Haber's first assignment as a German diplomat, between 1993 and 1996. He returned as European Union ambassador to Turkey in September 2015.
The resignation comes at a sensitive time in EU-Turkish relations as the bloc recently brokered a deal with Turkey to curb illegal migration.