EU chief promises tough talks on UK departure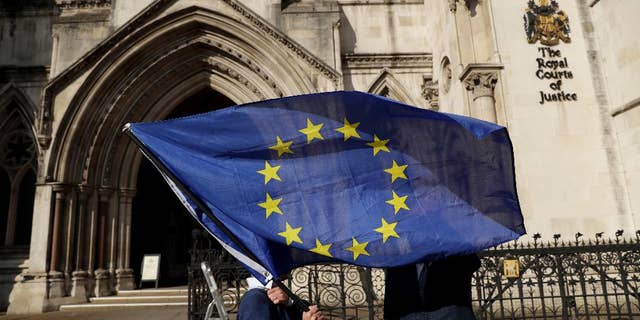 BRUSSELS – European Union chief Donald Tusk is taking a tough stance ahead of talks on Britain's departure from the bloc, vowing there can be no compromises as London heads toward a "hard Brexit."
Tusk said Thursday that the task of European negotiators "will be to protect the interests of the EU as a whole and each of the 27 member states."
He insisted that Britain cannot hope to stay in Europe's single market while restricting the movement of EU migrants, saying "there will be no compromises."
Tusk, who chairs talks among EU leaders, said London had chosen "to radically loosen relations with the EU — something that goes by the name of 'hard Brexit'."
Prime Minister Theresa May has said she will trigger Britain's exit negotiations in March.