EU again fails to agree on key law to fight tax evasion amid resistance from tiny Luxembourg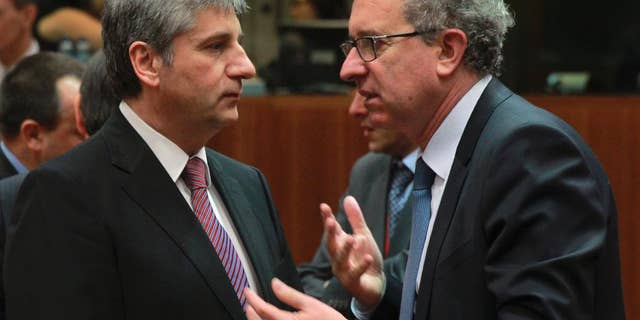 BRUSSELS – European Union countries again failed to agree on a key policy to fight tax evasion due to resistance from tiny Luxembourg.
EU taxation Commissioner Algirdas Semeta said Tuesday's failure was "disappointing" because the legislation on an EU-wide automatic exchange of information on interest gains from bank deposits would allow governments to "identify and chase up tax evaders."
The decision requires unanimity among the EU's 28 countries. Luxembourg's Finance Minister Pierre Gramegna said his country could not yet vote in favor, asking for the matter to be decided by next week's summit of EU leaders.
Luxembourg insisted for years it would only agree once financial hubs that aren't EU members, like Switzerland, also sign up. It frets that EU rules might be more stringent than upcoming international standards.