Ethiopian zookeeper killed in lion attack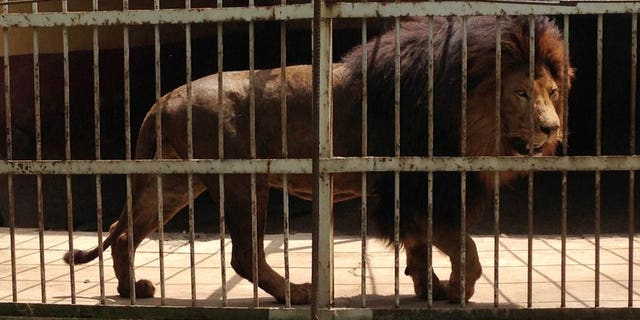 ADDIS ABABA (AFP) – A lion at the Addis Ababa zoo attacked and killed a zookeeper Monday after he forgot to close the door to the inner cage where the lion sleeps, officials said.
The lion, named Kenenisa after a famous Ethiopian runner, killed Abera Silsay, 51, as he was cleaning the cage.
"He entered cage number 10 where Kenenisa lives and he forgot to close the door (to the lion's sleeping chamber)... Finally, the lion came and he mauled him," the zoo's director general Musie Kiflom told AFP.
The lion bit Abera's neck as guards tried to scare Kenenisa off by shooting live rounds into the air and pounding on the cage's roof.
It is the second time a zookeeper has been killed by a lion at the centre in the past 17 years.
Musie said the zoo will step up its training for keepers after the attack.
"We have to update them on how to protect the animals, how to work with the animals, how to keep them, how to clean them," he said speaking near the cage where the attack took place.
Kenenisa the lion was unharmed and remains in the zoo, which was closed Monday after the incident.
The Addis Ababa zoo is home to 15 endangered Abyssinian Lions, found in Ethiopia and famous for their black manes.
The lions are kept in enclosed cages, but the zoo is set to move to a larger, grassier enclosure in the Ethiopian capital in the next 13 months.
The Addis Ababa zoo was opened in 1948 by former emperor Haile Selassie, who established the centre to house his pet cub lions Molla and Lullu.