Escaped high-profile prisoner speaks out against Venezuela bid to join UN Human Rights Council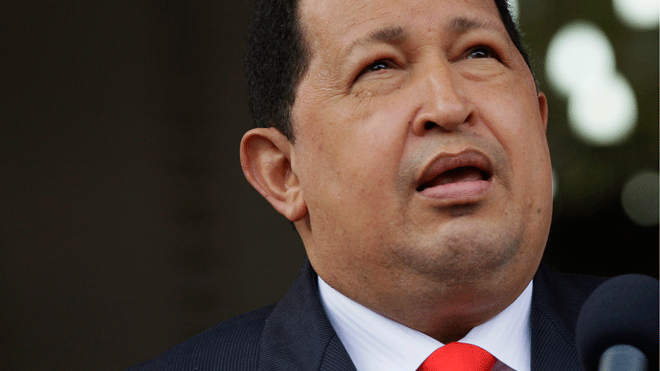 Escaped former Venezuela prisoner Eligio Cedeño addressed the United Nations Thursday to oppose Hugo Chávez's bid for a seat on the U.N.  Human Rights Council.
Cedeño, a banker who was jailed for more than two years for providing financial support to Venezuela's opposition, spoke to the U.N. about the Chávez government's poor human rights record.
"Venezuela is a nation with a profound human rights crisis," Cedeño said. "Judicial independence is non-existent, with judges publicly declaring loyalty oaths to the president and chanting his praises at the Supreme Court."
Cedeño was imprisoned in 2007 without trial. He was declared a victim of arbitrary detention by the U.N. Human Rights Council, according to U.N. Watch. He was released by Venezuelan Judge Maria Lourdes Afiuni, who quickly came under fire by the Chávez regime after her ruling.
"That same day, she was arrested and the next day Venezuela's president went on television calling her a 'bandit' and giving orders to the attorney general and to the president of the Supreme Court to apply the maximum penalty of 30 years of prison," Cedeño said.
Afiuni remains under house arrest despite no trial. She is reportedly battling cancer.
"I am only one victim, Judge Afiuni is another. Let's not forget that millions of Venezuelans are targets of a government that does not respect the Universal Declaration of Human Rights," Cedeño told the U.N.
Cedeño's testimony is part of an international campaign to fight Venezuela's bid to join the U.N.'s top human rights body. The General Assembly is expected to vote on Venezuela's membership this fall.
Cedeño told FoxNews.com he will continue to speak out against Chávez's campaign to join the U.N. Human Rights Council.