Erdogan: Turkey gearing up to strike IS group in Syria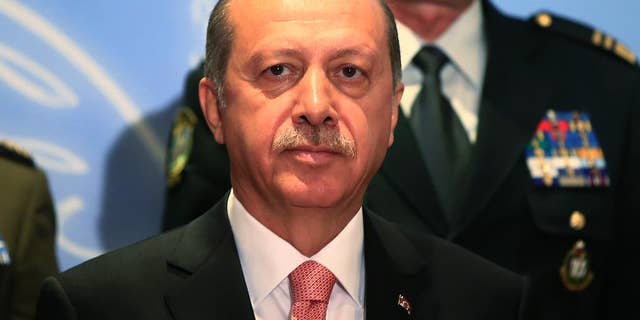 ANKARA – Turkey's president says his country is gearing up to "clear" the Syrian side of its frontier in response to cross-border fire from the Islamic State group.
Recep Tayyip Erdogan said Thursday Turkey was making the necessary preparations "due to the difficulties in Kilis."
Kilis, a town in southern Turkey across the border from IS-held territory in Syria, has witnessed multiple rocket attacks this year which authorities blame on IS.
Cross-border fire from Syria has claimed 21 lives and wounded dozens of others in Kilis.
Erdogan said his country is prepared to act alone. He complained Turkey has not received the desired support from its allies.
Turkey is home to a strategic air base, Incirlik, which the U.S-led coalition uses to launch bombing runs against IS militants.