Emmerson Mnangagwa takes over as Zimbabwe's president: Who are the key players in the leadership change?
Emmerson Mnangagwa took over as president of Zimbabwe Friday after the extraordinary exit of Robert Mugabe.
Mnangagwa served as Mugabe's vice president until he was fired and fled the African nation for his safety. Mugabe resigned earlier this week as the country's Parliament moved to impeach him.
"We must work together. You, me, all of us who make up this nation," Mnangagwa said at his inauguration in front of 60,000 people. He urged Zimbabweans who fled the country in recent years to come back.
Military officials in Zimbabwe took control of the capital earlier this month. According to critics, that move put Mugabe in a position to promote his wife, Grace Mugabe, to succeed him.
Read on for a look at the key players in the Zimbabwe leadership change.
Robert Mugabe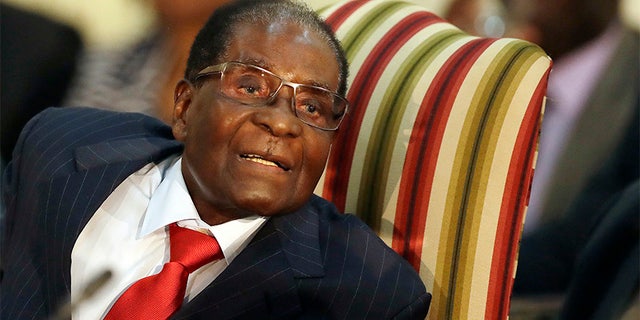 Robert Mugabe led Zimbabwe since the country's independence from Britain in 1980.
Mugabe was born in Rhodesia, which is now called Zimbabwe. After graduating from college in 1945, Mugabe taught in Rhodesia and Ghana for 15 years, according to History.com.
In 1960, Mugabe entered Zimbabwe politics when he joined the pro-independence National Democratic Party and became its publicity secretary. Mugabe later left the National Democratic Party, which was re-formed as the Zimbabwe African Peoples Union in 1961, for the Zimbabwe African National Union (now known as Zanu-PF). He is still with Zanu-PF today, according to History.com.
Mugabe was imprisoned in 1964 when he opposed white colonial rulers. He was freed 10 years later, according to History.com. He then fought in Rhodesia's war for independence. In 1980, he became prime minister of the newly independent country. In 1987, Mugabe became president of Zimbabwe.
Mugabe, 93, led the country under authoritarian rule since 1980. Critics argue that he became increasingly authoritarian over time, while supporters say he represents Zimbabwe's poor. According to the BBC, Mugabe is arguably best known for his land reform program in the 1990s that redistributed white-owned farms to black peasants.
The country has experienced considerable political and economic turmoil during his rule.
Mugabe recently sacked his Vice President Emmerson Mnangagwa in favor of his wife. Mugabe married Grace, his second wife, in 1996.
Mugabe finally resigned as Zimbabwe's president this week as the Parliament was moving to formally impeach him.
Grace Mugabe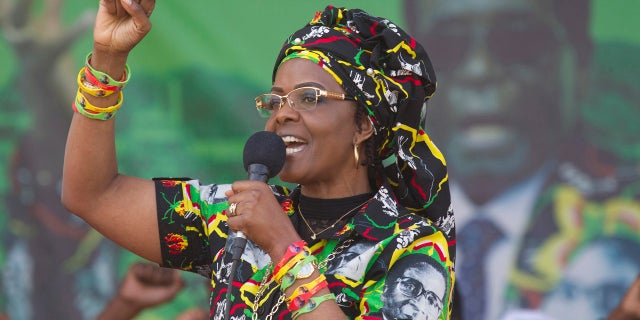 Grace Mugabe, who was born in South Africa in 1965, was the first lady of Zimbabwe. She is 41 years younger than her husband.
The couple has three children together, according to the BBC: Bona, Robert and Chatunga.
Critics have called her "Gucci Grace" -- a reference to her lavish shopping habits, according to the BBC.
She did charity work before becoming more active in the Zanu-PF party. A polarizing figure, Grace was named the head of Zanu-PF women's league in 2014.
Grace Mugabe spearheaded the ousting of former Zimbabwe Vice President Joice Mujuru in 2014, according to the BBC. Mnangagwa, whom Grace once called "loyal and disciplined," later replaced Mujuru. But Grace recently called on her husband to replace him, claiming that Mnangagwa's supporters were planning a coup.
Prior to the military maneuvers, it was thought that Grace would become the country's vice president in December, according to the BBC.
Emmerson Mnangagwa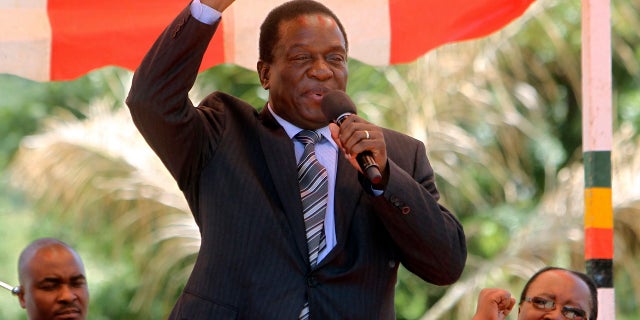 Until recently, Emmerson Mnangagwa, 71, was Mugabe's vice president.
He received military training in Egypt and China, but later returned to then-Rhodesia to help lead the country in its fight for independence. Like Mugabe, Mnangagwa was arrested and imprisoned for nearly 10 years. He was allegedly tortured during his time in jail.
He is also one of the founders of the Zanu-PF party, and has been in government ever since the country gained independence, according to the BBC.
Known in the country as "crocodile," Mnangagwa is said to be politically cunning. He served as the country's minister for national security before becoming vice president in 2013, according to the BBC.
Mnangagwa fled Zimbabwe, citing threats to his life, after Mugabe fired him. He returned on Wednesday and was sworn in as the country's new leader Friday morning.
General Constantino Chiwenga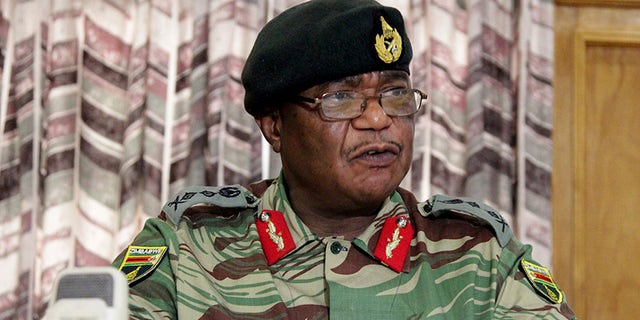 Gen. Constantino Chiwenga, 61, has led the country's national army since the early 1990s, according to the BBC. Chiwenga, a close ally of Mnangagwa, joined the war for independence in the 1970s. He trained with Zimbabwe's African National Liberation Army in Mozambique.
He was sanctioned by the European Union, U.S. and New Zealand in 2002 before being promoted to commander general of Zimbabwe's combined armed forces in 2003, according to the BBC.
On Nov. 13, he warned that the military would step in if its historical political allies continued to be removed or targeted.
The Associated Press contributed to this report.