Elusive ISIS leader al-Baghdadi believed hiding out in Syrian frontier
MOSUL, Iraq – ISIS leader Abu Bakr al-Baghdadi - still the world's most wanted man, with a $25 million bounty on his head - is believed to be very much at large, quite possibly in a desert area of Syria.
That's the assessment of multiple officials who say Baghdadi - whose real name is Ibrahim Awwad Ibrahim al-Basri - is likely sheltering in a remaining ISIS bastion in the Euphrates River Valley, a barren terrain with vast open plains, on the Syrian side of the porous border with Iraq.
"The last information we have is he is in Al-Hajin in Syria, 18 miles from the border in Deir ez-Zor province," Abu Ali al-Basri, director-general of the intelligence and counter-terrorism office at the Iraqi Ministry of Interior, told Fox News on Sunday. Al-Basri said fresh information about Baghdadi's whereabouts has come as recently as the last couple of days, and is being used conduct a"multi-force raid" with Russian, Syrian and Iranian troops.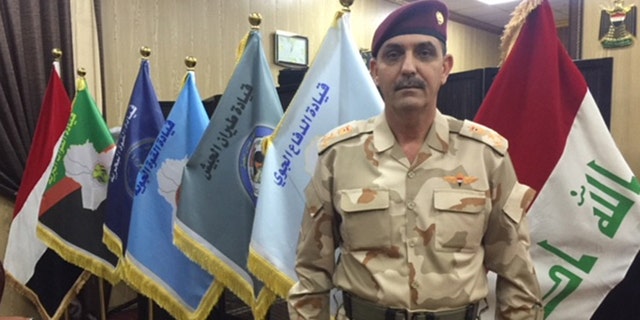 Brig. Gen. Yahya Rasool, spokesperson for the Iraqi Ministry of Defense and for the Joint Operations Command, affirmed Baghdadi likely survives on the border east of the Euphrates River - with Syria's Al Shadaddi in the al-Hasakh province another possible location. "It is not difficult for him to hide in the Syrian desert," Rasool said.
That's also the view of the U.S.-backed Syrian Democratic Forces (SDF), who believe Baghdadi is in one of the "tens of villages" along Iraqi-Syrian border, according to SDF spokesperson, Mustafa Bali.
While ISIS has been largely defeated across Syria and Iraq, the U.S.-led coalition this past week continued to carry out some 27 air strikes against remaining targets near Abu Kamal, Deir ez-Zor and Al Shadaddi on the Syrian side, as well as near Mosul, Ar Rutbah and Al Huwayjah on the Iraq side.
Hisham al-Hishami, a member of the National Reconciliation Commission and researcher in extremism and terrorism affairs - who advises both the Iraq and several foreign governments on ISIS activity, said the land where Baghdadi may be hiding out "is very large, and he can hide in thousands of square miles between Iraq and Syria," he said.
Hishami said the last solid sighting of Baghdadi was in the summer of 2017, in Iraq's Ninawa province, near Mosul.
"I met with people and some of Baghdadi's assistants who been captured and they said he is able to hide because he moves without a convoy or body guards," he said. "There are just three people with him his son, his son-in-law and his friend and driver."
Sadeq al-Husseini, head of the security committee of eastern Iraq's Diyala provincial council - which in recent months has endured several ISIS attacks amid Iraqi forces' successful efforts to routinely kill and capture many of the group's remaining chiefdoms - also told Fox News that Baghdadi left Iraq for Syria at some point during the liberation of Mosul.
"Baghdadi himself is a coward and ran away like a rat. He is alive but outside Iraqi lands. If he stayed in Mosul, he would be very easy haunting Iraqi forces, or killed in Mosul."
Husseini said that in Syria, Baghdadi is able to use an array of "disguises," like dressing as a woman. Basri also believes Baghdadi dons "modern clothes," and lives without any electronic devices.
Experts also said Baghdadi may not have any contact with other ISIS members, and never remains in areas when the fighting or strikes become too intense.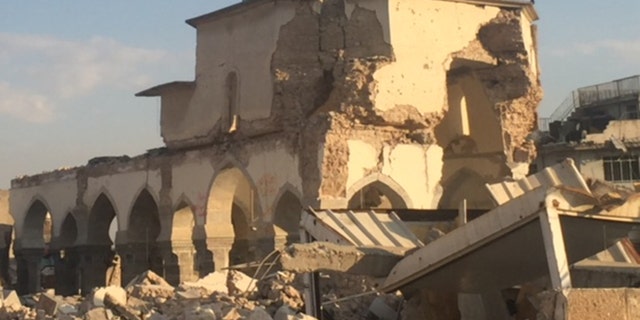 Baghdadi was frequently known to "move around a lot" between Syria and Iraq, and was protected not only by his devoted circle of pledgers, but local Arab tribes in and around the areas under ISIS control. But he is believed to have been seriously wounded on multiple occasions, which has significantly hampered his ability to move.
Russian officials last May claimed Baghdadi had been killed in one of their strikes outside of Raqqa, Syria. But such claims were never proven. Reports since have surfaced that he may have been badly wounded in the Russian attack, but survived.
Rasool said Baghdadi almost certainly also sustained "severe injuries" months earlier from an F-16 bomber strike in Iraq's al-Qaim area, which killed several of his guards. And in March, 2015 in the Iraqi town of Sharqat near the Tigris River, just under 200 miles north-west of Baghdad, authorities are said to have accurately targeted him. But again, he presumably survived.
"He has been injured at least three times, twice in Iraq and once in Syria," said Basri. "He has severe injuries to his legs and his health his not good."
A U.S.-based intelligence source told Fox News they are operating on the premise that Baghdadi is still alive, until conclusively proven otherwise. Another well-placed American intelligence insider affirmed that with the last 30 days, there have been strong markers that suggest "he is very much alive."
Sightings and voice interceptions of the shadowy figure, who is believed to be around 47 years old - have emerged from time to time throughout his reign.  But the only known public appearance of Baghdadi came in June, 2014, when he appeared at the now-decimated Grand al-Nuri mosque in the old city of Mosul to declare himself the so-called "caliph."
In September, Baghdadi's alleged voice surfaced on a recording urging his followers to "fan the flames of war on your enemies" and continue fighting in Iraq and pursuing attacks on foreign lands. While the audio was undated, he made reference to several then-current issues - including the escalating threats between the US and North Korea and the recapture of Mosul.
And in March, ISIS media wing released a video via encrypted messenger app Telegram glorifying the attack in Niger last October - in which four U.S. Green Berets and five Nigerien troops were killed - while at the same time paying tribute to Baghdadi.