Elephants trample through Indian village, killing five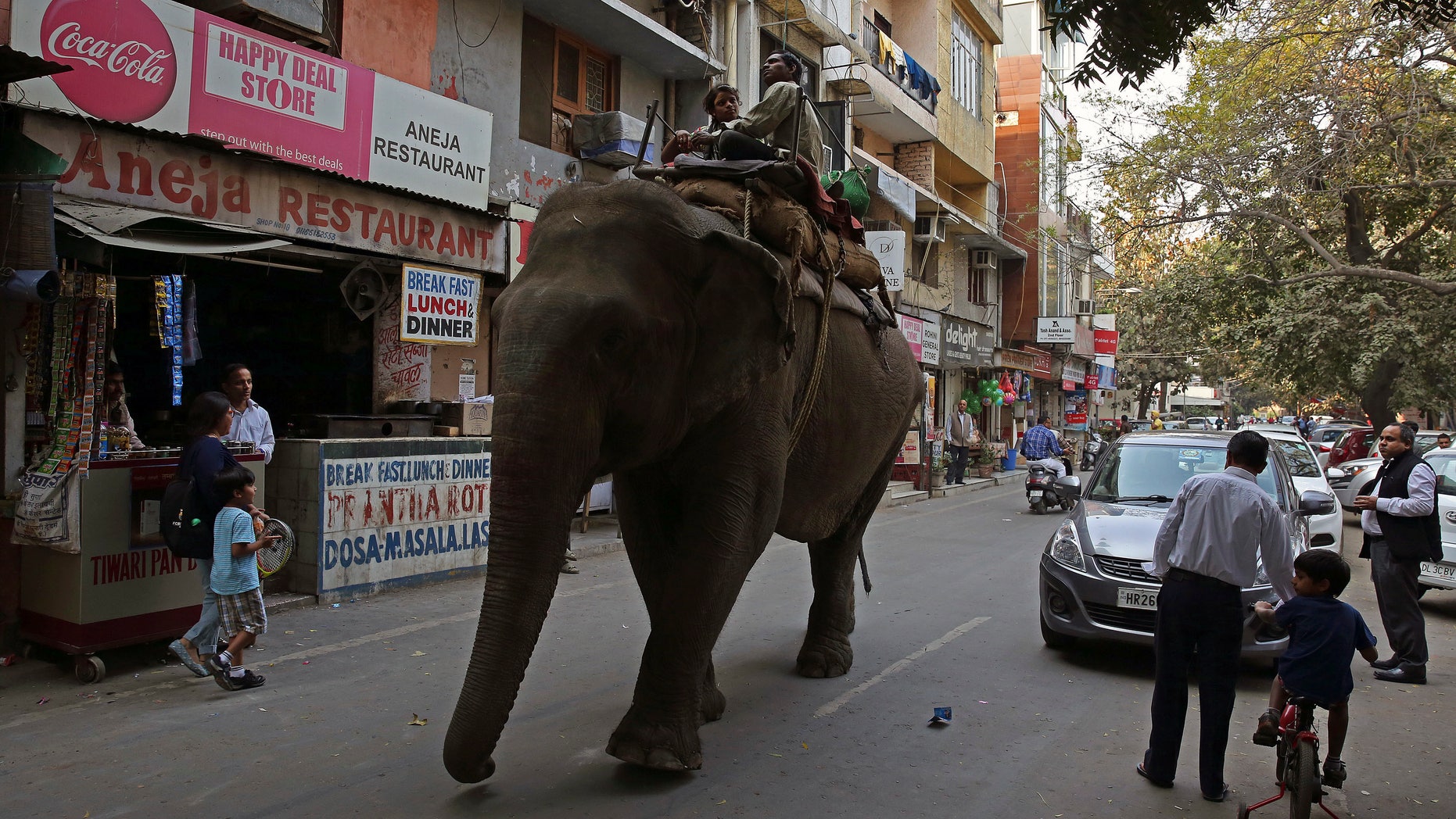 Five people have been killed by a group of wild elephants after they apparently strayed from their herd into a village in eastern India.
Authorities said panicked villagers attempted to scare the animals away by throwing stones at them.
However, their actions angered the elephants and the victims were trampled, said West Bengal forest minister Benoy Krishna Burman.
A male elephant died after forestry officials hit him with a tranquiliser dart. The other three - a female and two calves - ran away.
Elephant attacks in eastern India are on the rise with environmentalists saying one of the main reasons is due to the destruction of natural animal habitats and the blurring of animal and human living space.
Last month, a wild elephant damaged homes, vehicles and shops in another village in the Indian state after becoming confused by the crowds.
Images showed the bewildered animal wandering around Siliguri, about 360 miles north of Kolkata, crashing into buildings as people fled the area.