Elephant conservationist in Tanzania gunned down by suspected ivory poachers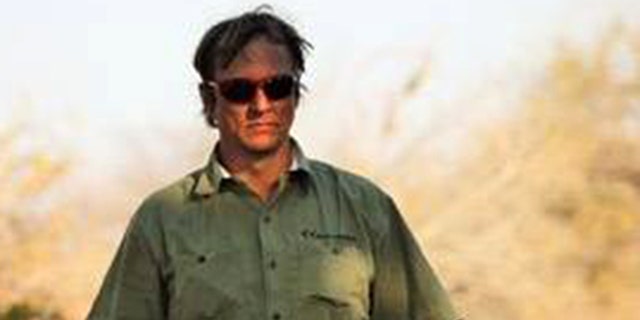 A renowned conservationist who devoted his life to stopping the runaway slaughter of elephants in East Africa has been shot and killed by suspected ivory poachers.
Wayne Lotter, a 51-year-old South African, was killed Wednesday night in Tanzania. His two killers ambushed him in a taxi heading to his hotel in Dar es Salaam.
He had received death threats before the attack, The London Times reported.
Lotter pioneered new tactics that led to the arrest of more than 1,000 wildlife poachers, the jailing of more than 300 and the dismantling of several large-scale trafficking syndicates in the past two years, the paper reported.
He founded a conservation organization, the PAMS Foundation, which helped train thousands of game scouts throughout Tanzania to gather intelligence on poachers.
Azzedine Downes, chief executive of the International Fund for Animal Welfare, said he was "absolutely shocked" by the killing, The Times of London reported.
"He was a larger than life character, seriously committed to ending the slaughter of Africa's wildlife but with a sense of humor second to none," Downes said.
Tanzania lost two thirds of its elephant population between 2009 and 2014 because of rampant poaching and wildlife trafficking, which was able to thrive because of government corruption and in some cases complicity, the paper reported.
Lotter rarely took credit for PAMS' success in helping reduce poaching in Tanzania, The Guardian reported.
"Wayne devoted his life to Africa's wildlife. From working as a ranger in his native South Africa as a young man to leading the charge against poaching in Tanzania, Wayne cared deeply about the people and animals that populate this world," PAMS said in a statement. The foundation vowed to continue his work.
Lotter helped fund Tanzania's National and Transnational Serious Crimes Investigation Unit, which successfully pursued a number of high-profile ivory traffickers, The Washington Post reported.
In 2015, the unit arrested Yang Feng Glan, the so-called "Queen of Ivory" who was charged with smuggling more than 700 elephant tusks out of Africa.
"It is hard to describe the exact feeling, but my stomach still knots every time I see an elephant carcass. I have seen hundreds over the last three years," Lotter wrote in 2014 for ITV News, according to the paper.
Tanzania authorities are investigating the killing.