ElBaradei condemns Egypt killings, urges probe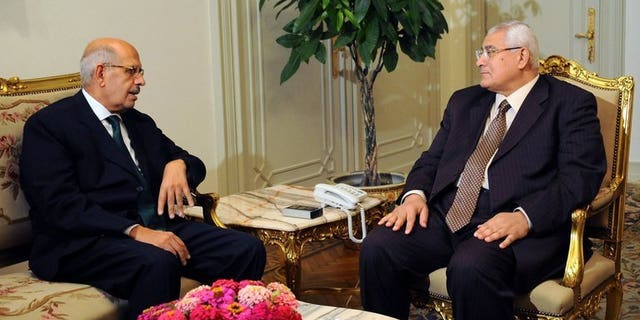 NEWYou can now listen to Fox News articles!
CAIRO (AFP) – Prominent Egyptian liberal leader Mohamed ElBaradei condemned the killing of at least 42 people outside an elite army headquarters in Cairo on Monday and called for an independent investigation.
"Violence begets violence and should be strongly condemned. Independent Investigation a must. Peaceful transition is only way," the Nobel Peace laureate said on his official Twitter account.
The National Salvation Front, a coalition of liberal and leftist groups headed by ElBaradei, also called for a transparent investigation into the events.
The NSF "strongly condemns" the violence and called for "an urgent and fair investigation into the tragic events that took place at dawn in front of the Republican Guard headquarters, and that the results be published transparently to the public."