Egypt's top prosecutor orders new Mubarak corruption investigation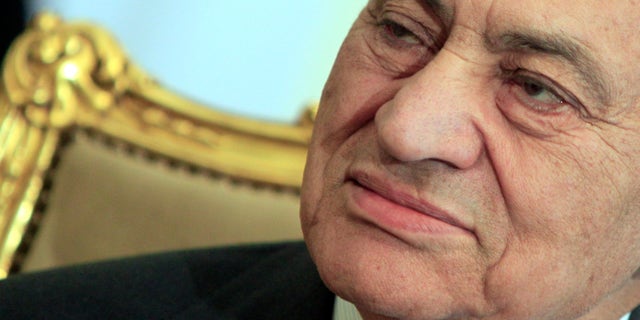 CAIRO – Egypt's state news agency says the country's top prosecutor has ordered a new investigation into corruption allegations against ousted President Hosni Mubarak, a move that will keep him detained during his upcoming retrial.
The 84-year old Mubarak heads to court April 13 over his alleged complicity in the killing of hundreds of demonstrators during the protests that ultimately forced him out of office in February 2011.
An Egyptian appeals court had overturned in January Mubarak's life sentence, citing shoddy procedures and ordering the retrial.
Mubarak, in detention since April 2011, is currently held in a military hospital due to poor health. The new investigation focuses on accusations that Mubarak and his family pocketed state funds designated for the presidential palaces. He faces additional questioning over a period of 15 days.