Egypt's president says ready to join fight against militants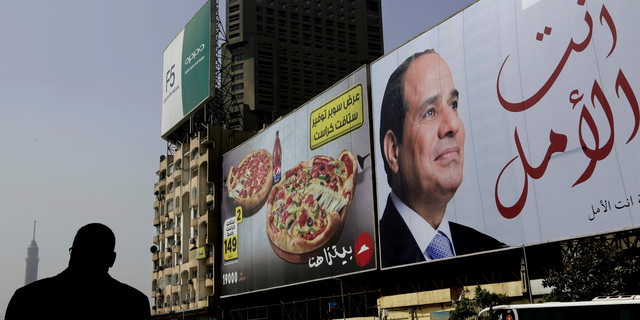 CAIRO – With less than two weeks before elections, Egypt's president says he's prepared to personally join security forces battling Islamic militants in the Sinai Peninsula.
The outcome of the March 26-28 election is a foregone conclusion, with general-turned-president Abdel-Fattah el-Sissi running virtually unopposed. His only challenger is a little-known politician who supports him.
With a landslide win beyond doubt, el-Sissi and his supporters are urging voters to come out and cast their ballots since a high turnout will accord the vote legitimacy.
In televised comments Thursday, el-Sissi vowed to prosecute the fight against Islamic State-led militants until the end. "We either live together, or we die together," he said, referring to himself and security forces.
"We are fighting modern day heretics ... we are fighting for the sake of God."