Egypt's ousted president moved from hospital room to solitary confinement in prison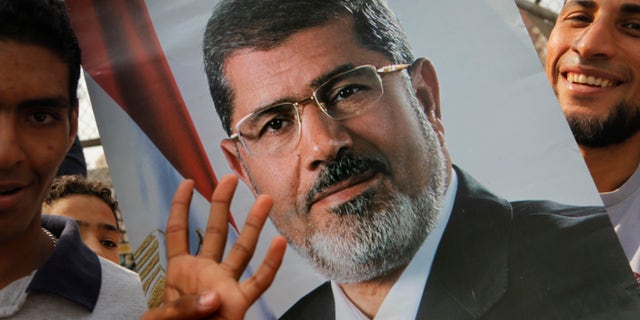 CAIRO – A security official in Egypt says the country's ousted president has been moved from a hospital room to solitary confinement in a massive prison complex.
The official says that Thursday's transfer of toppled President Mohammed Morsi came 10 days after he was placed temporarily in a hospital room at Borg al-Arab prison, near the Mediterranean city of Alexandria.
The official spoke on condition of anonymity because he was not authorized to speak to the press.
Morsi arrived at the prison on Nov. 4, the day of his first court appearance on charges of inciting violence and murder in connection to the killing of protesters outside of the presidential palace in December.
The military previously held Morsi in an undisclosed location after the July 3 popularly backed coup that overthrew him.