Egypt's Mubarak Too Frail to Move, Interior Ministry Says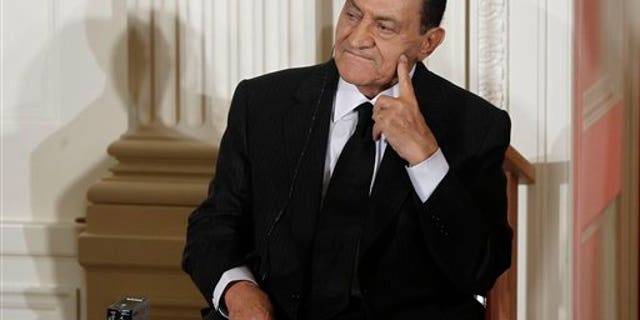 NEWYou can now listen to Fox News articles!
CAIRO -- Egypt's top security official has recommended that ousted President Hosni Mubarak not be moved from the hospital where he is kept under arrest at the Red Sea resort of Sharm el-Sheikh.
In a statement, the prosecutor general's office said Interior Minister Mansour el-Issawi has cited Mubarak's poor health as the reason he should not be moved as planned to a military hospital in Cairo.
In a letter to the prosecutor general released late Tuesday, el-Issawi said moving him would threaten his health and safety.
Mubarak, 82, stepped down in February. He has been placed under arrest in the Sharm el-Sheikh hospital over allegations of corruption and ordering the killing of protesters in the 18-day uprising that toppled him.