Egypt's militant Ansar Beit al-Maqdis pledges allegiance to Islamic State group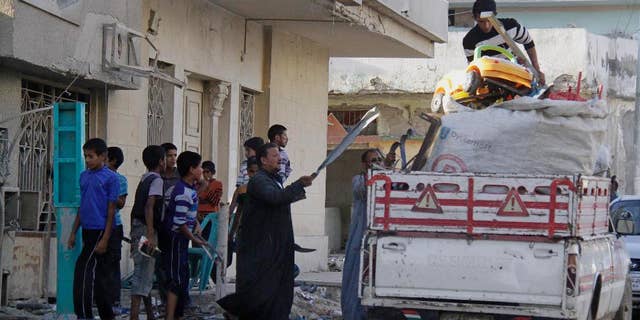 CAIRO – Ansar Beit al-Maqdis, a jihadi organization based in the northern part of Egypt's Sinai Peninsula, has pledged allegiance to the Islamic State group.
The announcement pledging loyalty to Islamic State leader Abu Bakr al-Baghdadi came in an audio speech posted late Sunday on the Egyptian militant group's official Twitter account and a militant website.
The unknown speaker says Ansar Beit al-Maqdis decided to join the Islamic State group "whose emergence resembles a new dawn raising the banner of monotheism."
Earlier last week, the group denied on its official Twitter account reports saying it had pledged allegiance to al-Baghdadi.
Ansar Beit al-Maqdis, whose Arabic name means Champions of Jerusalem, has claimed responsibility for a number of lethal attacks mainly targeting Egyptian security forces.