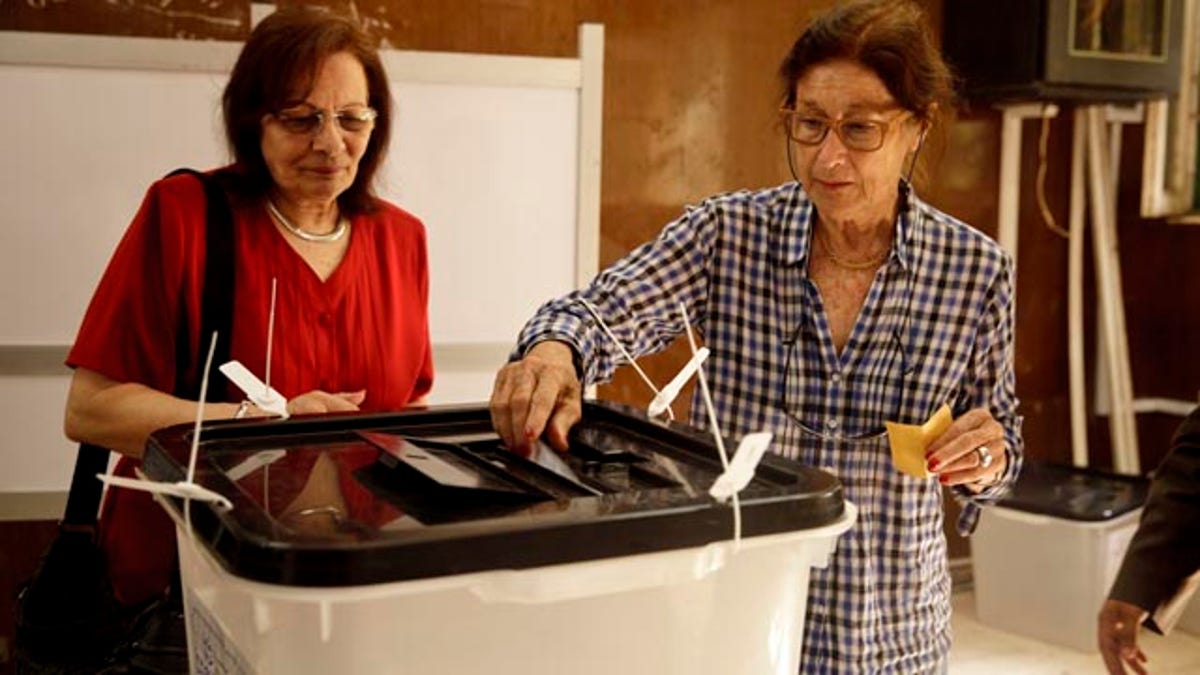 CAIRO – Egyptians were choosing a new president on Monday in an election that comes nearly a year after the military's ouster of the nation's first freely elected president, the Islamist Mohammed Morsi.
The man who removed Morsi, retired military chief Field Marshal Abdel-Fattah el-Sissi, is practically assured of a victory in the vote, which is being held over two days, Monday and Tuesday.
El-Sissi, who has for the past 10 months been the most powerful figure in Egypt, will be looking for a strong turnout to show the world that his removal of Morsi was the will of the people.
The only other candidate in the race is leftist politician Hamdeen Sabahi, who finished third in the 2012 presidential election.
The balloting is taking place amid tight security, with tens of thousands of troops and police throwing security rings around polling centers across the nation. Egypt has some 53 million registered voters.
By percentage of votes, el-Sissi could win a landslide, but his camp's attention will be on the turnout. A low turnout would show the narrowness of his support in a country that has risen up against two presidents since 2011.
If Sabahi manages to thwart a landslide with a respectable showing, it would be a further blow, showing an existing and active opposition to el-Sissi despite the media hype.
The Muslim Brotherhood, the Islamist group from which Morsi hails, has instructed its followers to boycott the vote. Also boycotting the polls are many of the pro-democracy youths who have participated in the 2011 uprising against longtime autocrat Hosni Mubarak.
El-Sissi has pledged to bring democracy to Egypt but Morsi's backers say the ouster of an elected president crushed those hopes. El-Sissi's supporters say he saved the country from Islamists while his secular critics fear he will enshrine a Mubarak-style autocracy once more.
Egyptians are desperately looking to have a president who would restore security and revive the economy. Failure to show tangible results could trigger a new wave of unrest that some fear could be even more violent.
"We want security first, then everything else will follow," said Manal Mohammed, a government employee standing in line outside a polling center in Imbabah, a middle-class Cairo district.
Across the road, six armored police cars were deployed outside a police station while the street was sealed off to traffic.