Egyptian PM fires soccer officials amid mourning for dozens killed in game riot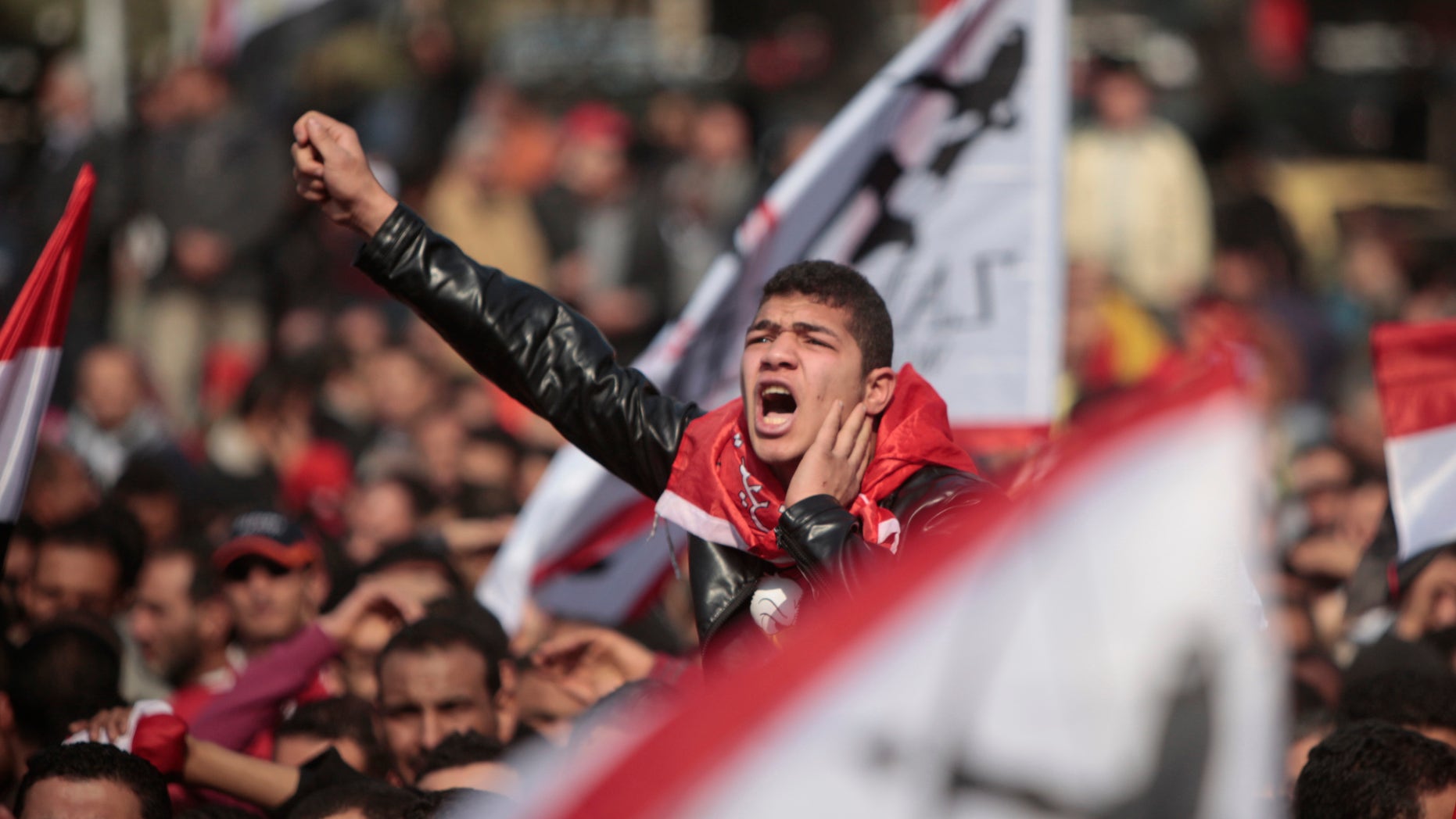 PORT SAID, Egypt -- Egyptian prime minister Kamal al Ganzuri confirmed Thursday that he fired the country's top soccer officials after 74 people were killed during rioting at a top league game.
Three days of mourning were being observed in the country following the deaths in Port Said, which represented the worst outbreak of soccer-related violence in the country's history.
Ganzuri, who took office in November following the overthrow of Hosni Mubarak, told an extraordinary session of parliament Thursday in Cairo that he dismissed the soccer federation's director and entire management board for their role in failing to handle the disaster, AFP reported.
Ganzuri said he also accepted the resignation of the governor of Port Said.
Hundreds were hurt in the riots at the game in the northeastern coastal city on Wednesday, which ignited when fans of home team Al Masry rushed the field following a 3-1 upset victory over Egyptian Premier League rival Al Ahly.
As players fled to the locker rooms, supporters clashed with opposition fans and overwhelmed security, hurling rocks, flares and bottles before a deadly stampede broke out.
Most of those killed reportedly succumbed to head injuries, suffocation or stab wounds, while the stadium's locker rooms were turned into makeshift morgues.
Authorities were heavily criticized for a slow response to the clashes inside the stadium.
Al Ahly midfielder Mohamed Aboutrika told the media, "This is not [soccer]. This is a war, and people are dying in front of us. There is no movement and no security and no ambulances."
Sky News Arabia correspondent Khalil Fahmy said, "Many people were crying for help, for police or army intervention. They spent almost an hour without any army or police protection, [which] resulted in the bad injuries of hundreds of people. Most of the dead were killed by head injuries."
Troops later were deployed to end the rioting, while dozens of people were arrested. Egypt's Ministry of Health said 248 people were injured. Army helicopters were used to evacuate the petrified players.
Prior to its dissolution Thursday, the nation's soccer federation indefinitely suspended all games in the country and confirmed the sport "will be in mourning for three days for the souls of those who have fallen victim to the violence."
Sepp Blatter, head of soccer's governing body, FIFA, condemned the scenes as a "black day" for the sport, while the Egyptian government announced a major inquiry into the riots.
The Muslim Brotherhood, now the country's biggest political party, blamed supporters of ousted president Mubarak. "The events in Port Said are planned and are a message from the remnants of the former regime," according to a statement on its Freedom and Justice Party's website.
It went on to criticize the "negligence and the lack of army and police" for the disaster.