Egyptian Official: Mubarak to Step Down, Transfer Authority to Armed Forces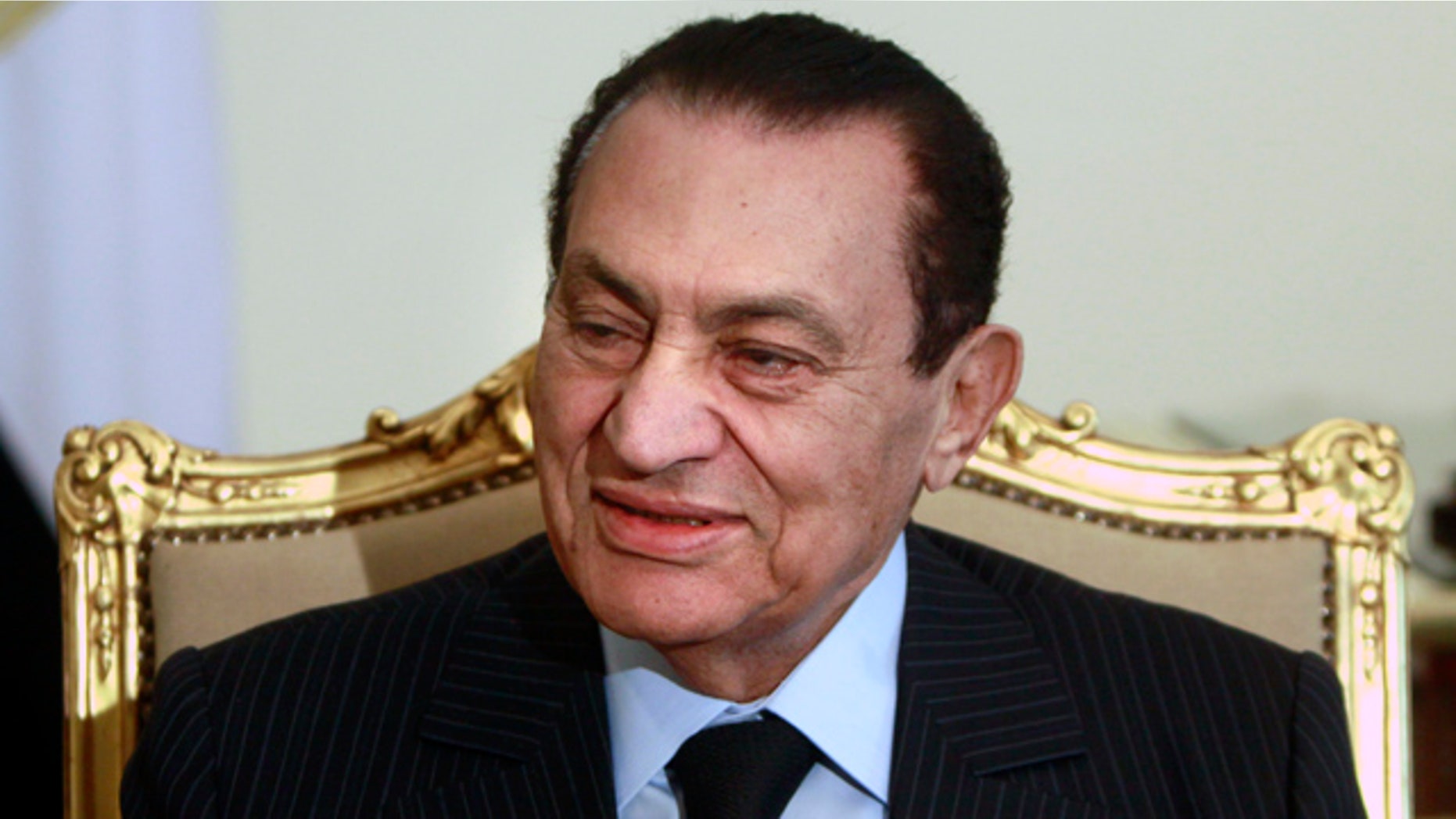 President Hosni Mubarak will step down shortly and transfer authority to the Egyptian Higher Council of the Armed Forces, a senior Egyptian official confirmed to Fox News on Thursday.
The group is comprised of the minister of defense, Field Marshal Hussein Tantawi -- who stands atop the military hierarchy -- along with the military's chief of staff, the chief of operations, and commanders of the Army, Navy, Air Force and Air Defenses.
The source pointed out that the transfer of power will occur "outside of the constitutional framework" because under the Egyptian constitution, Mubarak's resignation ordinarily would mean that the speaker of the house would become president and elections would be held within 60 days. In this case, the military council will "not be governing under the constitution or any legislation," the source noted. "So they will have to define the format under which they are taking power."
The source did not know how long the military would reign nor what mechanism or timetable would be put in place to end the military's administration of power, but said that "when (the transfer of power from Mubarak) does happen, they will presumably indicate the direction of the country."
The source drew parallels with the Army coup of 1952, and the removal of King Faroukh, noting that it took six months before the monarchy was dissolved and the modern republic formed.
The source said this marks "a moment of grave magnitude for the national security of Egypt."
The official said he doubted that Mubarak would be prosecuted after leaving office.
"No specific allegations of wrongdoing have been made against him," said the source, adding that if any allegations surface later on, it would be a judicial function to resolve them. The source predicted, without certainty, that Mubarak will retire to Sharm el-Sheikh and lead an "isolated" existence.
The official also expressed criticism of the Obama administration and the American press for short-changing the reform process that Mubarak and Suleiman had begun to put in place, and which the official claimed had been moving along "fine" in "very rapid" fashion.
As a case in point, the official cited the committee to amend the constitution that had been formed, including with opposition membership, and which he said had agreed swiftly on the six article of the constitution to be reformed.
The official said the "constant requests for more measures, to be undertaken more quickly, more rapidly ... the constant push" and "lack of recognition" for the reform measures being undertaken in good faith all conspired to create a "national consensus" in Egypt that forced Mubarak's ouster.
"They did not give too much room for the (reform) process to move forward," the official said of the Obama administration.