Egypt to begin restoration of King Tut mask after damage, hasty epoxy repair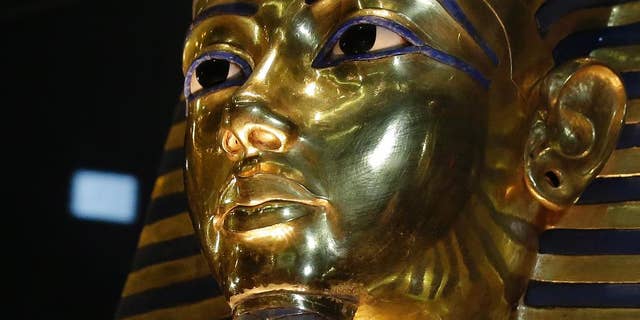 CAIRO – Egypt's state-run news agency says the restoration of King Tutankhamun's world-famous golden mask will begin Saturday, over a year after the beard was accidentally broken off and hastily glued back with epoxy.
The news agency says Friday a German-Egyptian team will repair the mask at the Egyptian Museum in Cairo.
The beard became detached during work on the relic's lighting in August 2014 and then was hastily reattached with epoxy.
In a January press conference by Egypt's antiquities ministry, days after the botched reattachment came to light, restoration specialist Christian Eckmann said the epoxy could be removed and the mask properly restored.
Eckmann said the beard on the 3,300-year-old pharaonic mask had likely loosened over the years and has been detached previously.