Egypt softens rejection of Italy request over slain student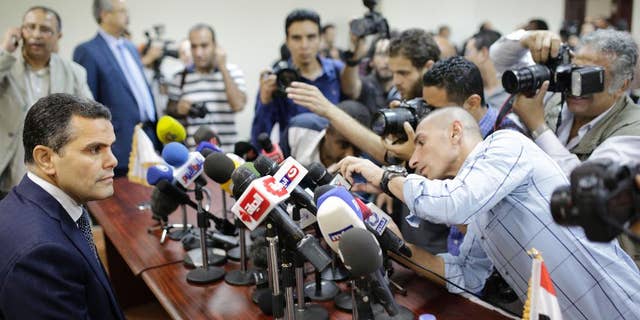 CAIRO – Egypt has softened its rejection of Italy's request to hand over phone records of mobile subscribers in a Cairo district where an Italian doctoral student lived before he was abducted, tortured and killed.
Foreign Minister Sameh Shukri told reporters in Cairo on Tuesday that Egypt will examine the records and convey any findings to the Italians.
Last week, a senior prosecutor said Egypt had rejected the Italian request because it violates the law and the constitution. Shukri repeated the same reasons for rejecting Italy's request and did not explain exactly how Egypt would share findings with Rome.
Giulio Regeni went missing on Jan. 25, the anniversary of Egypt's 2011 uprising. Police were out in force that day to prevent protests, fueling speculation they were behind his abduction and death.