Egypt slams EU, UK for criticizing ruling on activists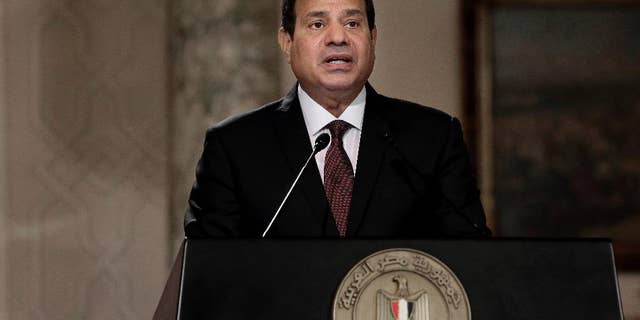 NEWYou can now listen to Fox News articles!
CAIRO – Egypt has blasted the EU and Britain for criticizing a recent court decision to freeze the assets of three rights activists, accusing them of double standards and telling them to mind their own business.
An Egyptian court on Wednesday ruled to freeze the assets of three rights activists, the latest chapter in a widening crackdown against civil society groups. The freezing and those of five other rights campaigners in September is part of a wider case against at least 12 rights groups that dates back to 2011.
Britain and the EU said they were concerned by the verdict, and that it "continues a worrying trend."
An Egyptian Foreign Ministry statement on Saturday says the comments by the EU and Britain amounted to "flagrant" interference in the country's domestic affairs.