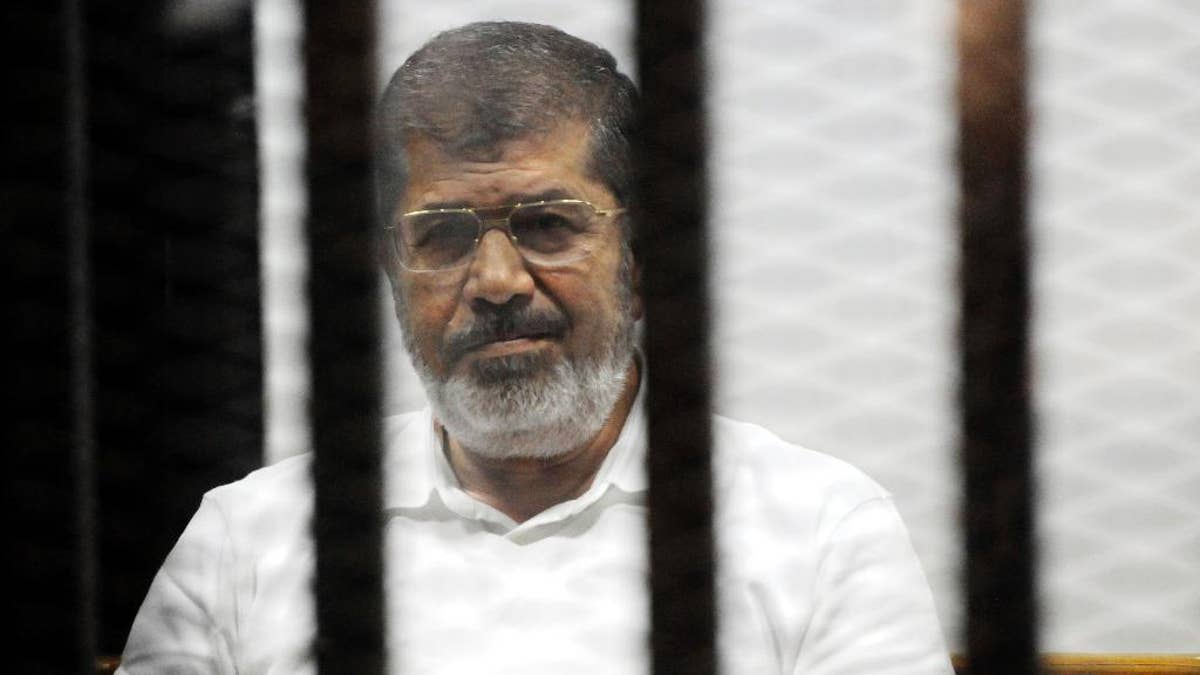 CAIRO – Egypt's state news agency says prosecutors have asked for the death sentence for ousted Islamist President Mohammed Morsi and other Muslim Brotherhood leaders on trial on espionage charges.
Prosecutor Emad el-Sharawy said in closing remarks Wednesday that Morsi and his aides leaked state security documents to foreign intelligence agencies, naming Iran, while in office for one year. The military removed Morsi from office in July 2013 following mass protests against him accusing him and the Brotherhood of monopolizing power.
El-Sharawy said the defendants, who include Brotherhood leader Mohammed Badie and 34 others, cooperated with militant groups, including Gaza's Hamas, to destabilize Egypt.
Morsi told the court he refused its jurisdiction. He asked to defend himself in upcoming sessions. The case resumes on Nov. 26 for closing defense remarks.