Egypt president defends his country's claims to Nile waters in speech to Ethiopian parliament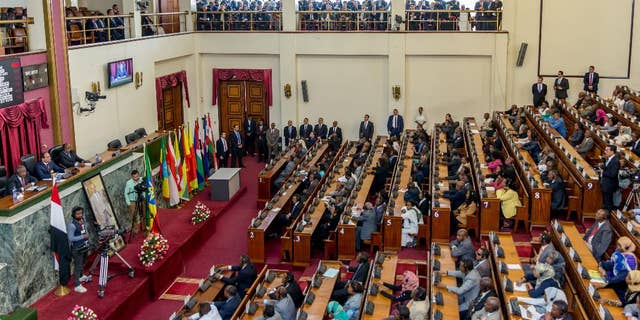 ADDIS ABABA, Ethiopia – Egyptian President Abdel-Fattah el- Sissi is urging Ethiopia's leaders to put aside "centuries of mistrust" and cooperate on sharing Nile River waters.
El-Sissi said Wednesday in a speech before Ethiopian lawmakers that Egypt will continue depending on the Nile without being threatened by other downstream countries.
In a speech that received applause, el-Sissi said that all countries through which the Nile flows must cooperate.
The leaders of Sudan, Egypt and Ethiopia on Monday signed an initial agreement outlining principles by which they will cooperate to use the water fairly.
Cairo had previously voiced fears that Ethiopia's massive Nile dam would diminish its share of the Nile, which provides almost all of the desert nation's water needs.