Egypt PM not officially named, ElBaradei logical choice: aide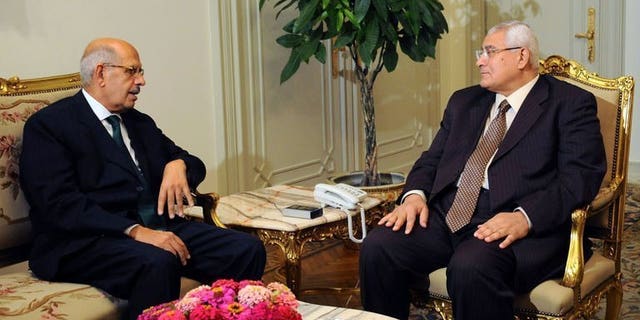 CAIRO (AFP) – Egypt's presidency said Saturday that liberal leader Mohamed ElBaradei has not been officially appointed prime minister, after several official sources said the former UN nuclear watchdog chief had been named premier.
"Interim president Adly Mansour met today with Dr. ElBaradei but so far there has been no official appointment," presidential advisor Ahmed al-Muslimani told reporters. He added, however, that ElBaradei was "the logical choice" among a list of names being considered in the wake the military's ouster on Wednesday of Islamist president Mohamed Morsi.