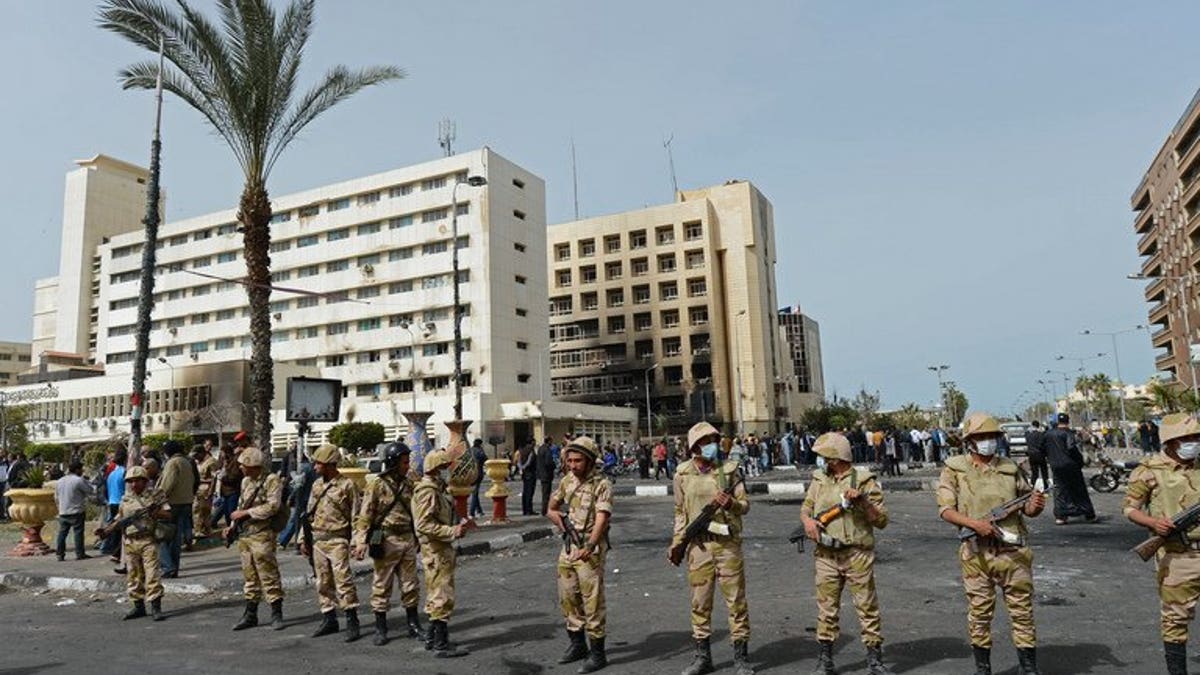 CAIRO (AFP) – Senior military commanders were in emergency talks on Wednesday after Egypt's embattled President Mohamed Morsi rejected their ultimatum to resolve the current crisis, a source close to the military said.
The meeting comes ahead of a 4:30 pm (1430 GMT) deadline for the Islamist leader to "meet the demands of the people" -- who took to the streets in their millions on Sunday demanding he go -- or face army intervention.
"They are in talks to discuss the details of the roadmap" for the post-Morsi scenario, the source told AFP.
At the start of the meeting, the military chiefs swore to defend Egypt with their lives.
"We swear to God that we will sacrifice our blood for Egypt and its people against all terrorists, extremists and the ignorant," they declared in an oath led by army chief Abdel Fattah al-Sisi, the source said.
The army is expected to issue a statement after the expiry of its deadline, the source added.