Egypt gunmen killed trying to free Islamist prisoners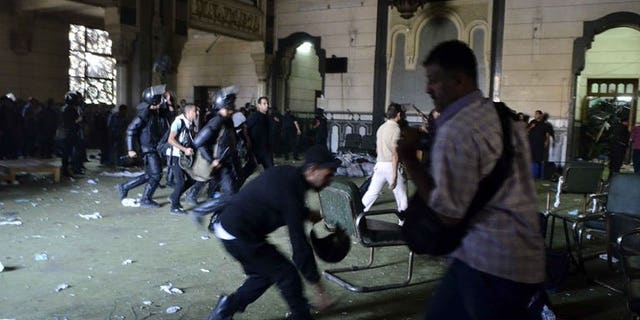 CAIRO (AFP) – Several gunmen who tried to free Islamist prisoners on Sunday were killed in an exchange of fire with Egyptian police outside a Cairo prison, the official MENA news agency said.
It said the gunmen died when they attacked on a police convoy transferring a "large group" of Muslim Brotherhood prisoners to Abu Zaabal prison, north of Cairo.
The interior ministry earlier said police were "dealing with the situation" after Muslim Brotherhood detainees rioted and tried to escape. A police official said tear gas was us.
And a security official said that a police officer was briefly taken hostage by the detainees before being freed and sustaining injuries.
Police have arrested more than 1,000 Islamist protesters since Wednesday, when they and the military launched a bloody crackdown on supporters of ousted president Mohamed Morsi.